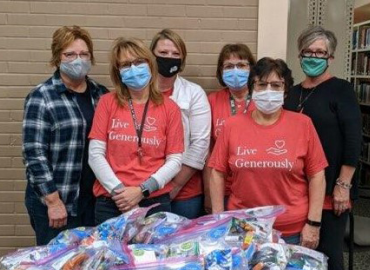 This past Friday a group of Dakota College staff assembled 172 Jack Care Packs. These packs were a result of funding donated from Thrivent Financial and matched with donations from faculty and staff at Dakota College.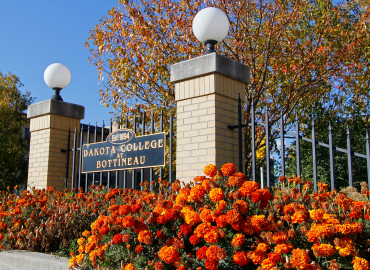 Dakota College staff went into the fall term knowing they needed to be adaptable and flexible in order to progress through the academic year. In a recent communication to college staff, Dr. Jerry Migler, Campus Dean stated, "We are again at a point where we need to apply these two skills to address changing conditions related to the COVID pandemic". More specifically, the question Dakota College addressed is whether or not to adjust the academic plan for the remaining weeks of instruction after Thanksgiving break.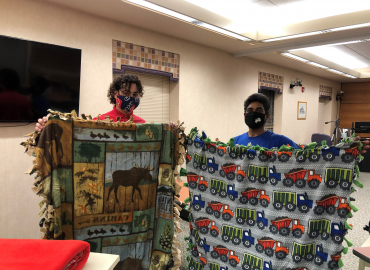 LeaderJacks is a student leadership organization at Dakota College at Bottineau. This fall, three Team Leaders are coordinating a community food drive for the organization to support the Bottineau Food Pantry. Alexis Gullett (Bottineau), Masaya Archbold (Fort Leavenworth, Kansas) and Kirra Montrose (Nanaimo, BC) invite the campus and Bottineau to "Give what they Can" from November 3 – November 17, 2020. The items may be dropped off at the DCB Library located in Thatcher Hall.