---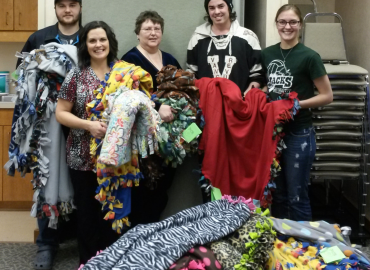 LeaderJacks is a student leadership organization at Dakota College at Bottineau. The group was established for students from every program on campus to be involved. The focus of the organization is to develop leadership skills through community involvement.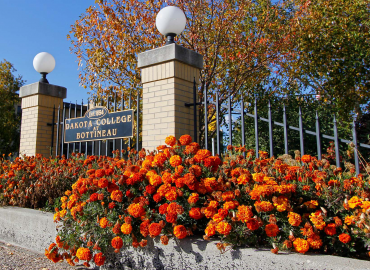 Dakota College at Bottineau recently completed an evaluation of its career and technical education (CTE) programs. The evaluation was conducted on November 2 & 3, 2021 by the North Dakota Department of Career and Technical Education (ND CTE). The evaluation, also known as the Vision Visit, is conducted by ND CTE for all post-secondary institutions, career and technical centers, and comprehensive high schools once every five years.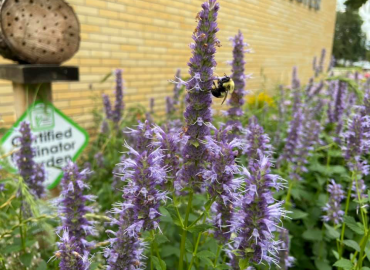 The National Wildlife Federation (NWF) has certified Dakota College at Bottineau Campus as a New Wildlife Habitat Garden! "Every Certified Wildlife Habitat garden provides natural sources of food, water, cover, places to raise young, and is maintained in a sustainable way that incorporates native plants, conserves water and doesn't rely on pesticides" (Ordonez-Lancet).
---
Mahalia Cruz

As a child growing up in Lakota, North Dakota, Mahalia Cruz knew she wanted to work in health care. "When I was 11, I wanted to be a pediatrician, but when I found out schooling takes an average of 13 years, I thought nursing would be a better fit," said Mahalia. She enrolled in the nursing program at Dakota College at Bottineau in 2016, but her career goals soon took another path. "I got interested in the business side of health care, so I switched to the medical administrative assistant program. My ultimate career goal is to be a hospital administrator."

Megan Goodell

Her grandmother's garden and her mother's many houseplants were the inspiration for a career in horticulture for Megan Goodell. "I knew I wanted to pursue horticulture after cannabis became legal in Colorado," said Megan. "That caused a cultural shift with more people becoming interested in plants. They want houseplants and gardens, and with COVID-19 last year the whole industry saw a major boom."

Jessie Lafferty

After settling in Willow City, Jessie started looking for nursing programs in the area and discovered the programs offered at Dakota College at Bottineau. "I was very blessed to have such a great resource nearby, almost as if it fell into my lap," Jessie said. "The nursing instructors were very helpful because they encouraged us to learn as much as we could academically, and they also taught us the importance of a good bedside manner."