---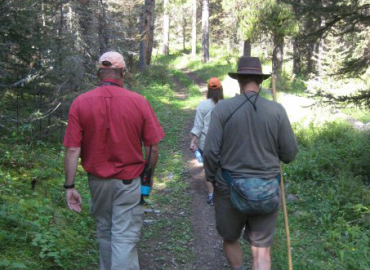 The Natural Resource Institute Part III "Wild About Wildlife" will be held on June 20 and 21, 2022 at the Dakota College at Bottineau campus. This is the third in a series of professional development classes for both formal and informal educators.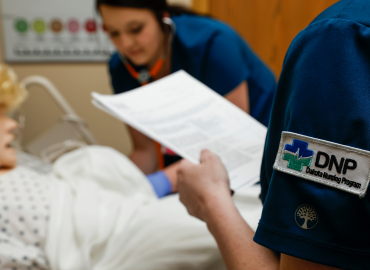 The Dakota Nursing program at Dakota College at Bottineau pinned 36 Associate in Applied Science Nurse graduates last week from their programs located on the Minot, Valley City, and Bottineau campuses.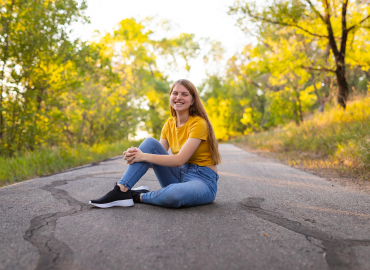 Kyra Schwartz, a senior at Des Lacs-Burlington High School, will graduate with an Associate Degree through Dakota College at Bottineau this Friday. The LEAP (Leading to Education and Advanced Preparation) Beyond program, allows high school students to earn an Associate Degree alongside their high school diploma. The college also offers the LEAP degree, which allows high school students to earn a Certificate in College Studies (24 credits).
---
Lacey Grade

Lacey Grade always knew she wanted to be a photographer, but it took a push from her grandmother to set her in the right direction. She got the education she needed for her career through the photography program at Dakota College at Bottineau (DCB), but not before a brief detour.

"I started taking photos back in the early 2000s, when I was in elementary school in Spring Creek, Nevada," said Lacey. "I signed up for an after-school photo club and used a Fujifilm Quicksnap disposable camera. You could buy those everywhere, and you'd just point, shoot, and hope for the best."

Mahalia Cruz

As a child growing up in Lakota, North Dakota, Mahalia Cruz knew she wanted to work in health care. "When I was 11, I wanted to be a pediatrician, but when I found out schooling takes an average of 13 years, I thought nursing would be a better fit," said Mahalia. She enrolled in the nursing program at Dakota College at Bottineau in 2016, but her career goals soon took another path. "I got interested in the business side of health care, so I switched to the medical administrative assistant program. My ultimate career goal is to be a hospital administrator."

Megan Goodell

Her grandmother's garden and her mother's many houseplants were the inspiration for a career in horticulture for Megan Goodell. "I knew I wanted to pursue horticulture after cannabis became legal in Colorado," said Megan. "That caused a cultural shift with more people becoming interested in plants. They want houseplants and gardens, and with COVID-19 last year the whole industry saw a major boom."