---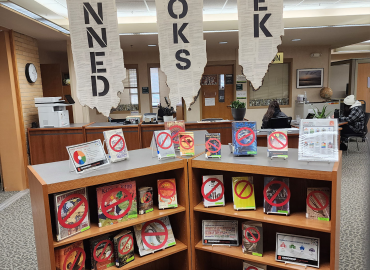 The Dakota College at Bottineau campus library extends an invitation to visit the library and check out the banned books display. The American Library Association proclaims September 18-24, 2022 as Banned Books Week. An annual event celebrating the freedom to choose or the freedom to express one's opinions allowing the freedom to read.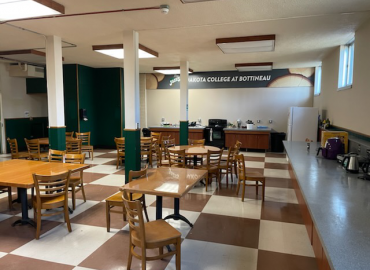 Dakota College is excited about repurposing space for students. Student Life Director, Bridget Gustafson saw an opportunity after the dining hall moved out of Mead Hall. Gustafson said, "I knew we had a large space that could be repurposed. The TV room upstairs seemed to be getting a lot of use by the Mead Hall residents, so I thought it would be nice to have a larger area for students to utilize". After the dining hall addition and Student Center renovation were completed, there wasn't enough room for one of the pool tables. This started a scheme of plans for repurposing the former dining center in Mead Hall.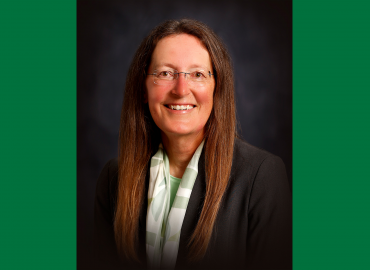 Dr. Carmen M. Simone was named Campus Dean and Chief Executive Officer for Dakota College at Bottineau in August 2022. Dakota College is one of five comprehensive community colleges in North Dakota and it is an affiliate campus of Minot State University. Prior to her return to North Dakota, Simone served as President of Western Nebraska Community College. She guided the institution through the worldwide pandemic with a commitment to serving students. During her tenure, the institution also successfully completed virtual and verification accreditation visits, launched a new technical program, and focused on strategic enrollment management.
---
Lacey Grade

Lacey Grade always knew she wanted to be a photographer, but it took a push from her grandmother to set her in the right direction. She got the education she needed for her career through the photography program at Dakota College at Bottineau (DCB), but not before a brief detour.

"I started taking photos back in the early 2000s, when I was in elementary school in Spring Creek, Nevada," said Lacey. "I signed up for an after-school photo club and used a Fujifilm Quicksnap disposable camera. You could buy those everywhere, and you'd just point, shoot, and hope for the best."

Mahalia Cruz

As a child growing up in Lakota, North Dakota, Mahalia Cruz knew she wanted to work in health care. "When I was 11, I wanted to be a pediatrician, but when I found out schooling takes an average of 13 years, I thought nursing would be a better fit," said Mahalia. She enrolled in the nursing program at Dakota College at Bottineau in 2016, but her career goals soon took another path. "I got interested in the business side of health care, so I switched to the medical administrative assistant program. My ultimate career goal is to be a hospital administrator."

Megan Goodell

Her grandmother's garden and her mother's many houseplants were the inspiration for a career in horticulture for Megan Goodell. "I knew I wanted to pursue horticulture after cannabis became legal in Colorado," said Megan. "That caused a cultural shift with more people becoming interested in plants. They want houseplants and gardens, and with COVID-19 last year the whole industry saw a major boom."