DCB works to ensure that service and functional areas around the college are reaching identified standards and goals. The Institutional Effectiveness Committee (IEC) helps departments around campus develop planning forms which clearly identify goals and steps towards completion of goals, hears monthly reports from these groups, aids in connecting campus departments with appropriate resources to achieve goals, and submits an end of academic year report regarding department success towards reaching goals. Not all service/functional areas at DCB report to the IEC. Reporting groups are selected based on relevance to the DCB Strategic Plan, as well as any audit findings that may exist.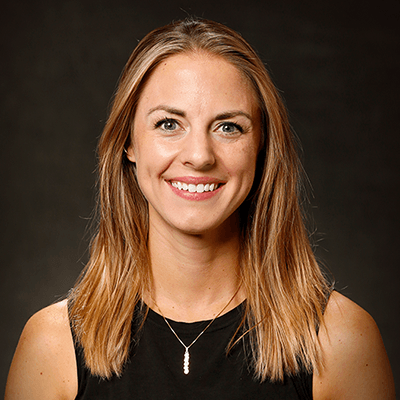 Lexi Kvasnicka-Gates
Institutional Effectiveness Committee Chair
701-228-5475
Lexi.kvasnicka@dakotacollege.edu
Committee Membership
The IEC is comprised of the following DCB campus members: Director of Accreditation, Co-Directors of Academic and Co-Curricular Assessment, Athletic Director, Director of Distance Education/Academic Student Support Services, Business Manager, Financial Aid Director, Associate Dean for Academic Affairs, Associate Dean for Student Affairs, Housing Director, Librarian, Faculty Senate President, Staff Senate President, and Student Senate President.
Reporting Schedule
IEC Meeting Objectives
September 2022 - Ensure all groups have 2022-2023 reporting forms on file Athletics, ASC Math, and Physical Plant (CTE Center, Old Main, Student Center, and Student Kitchens) present at the monthly meeting
October 2022 - Advising, Audits, and Tutoring present at the monthly meeting
November 2022 - Retention, Diversity, and Student Life present at the monthly meeting
December 2022 - Student Bill Payment Process, Athletics, and ASC Math present at the monthly meeting Discuss the IE reporting process
January 2023 - Advising, Audits, Tutoring, and Physical Plant (Old Main and CTE Center) present at the monthly meeting
February 2023 - Retention, Diversity, Student Life present at the monthly meeting
March 2023 - Student Bill Payment Process, Athletics, and ASC Math present at the monthly meeting
April 2023 - Advising, Audits, Tutoring, and Physical Plant (Old Main and CTE Center) present at the monthly meeting
May 2023 -Retention, Diversity, and Student Life present at the monthly meeting IEC should discuss which groups will report in June
June 2023 - Final IEC meeting of the year, Hear reports from groups identified by IEC, Finalize groups to report during the 2023-2024 academic year