Mission Statement
To assist and enable students in personal and career development so that each student has the opportunity to reach his/her ultimate potential.
How do I make an appointment?
Students may contact any counselor regardless of the institution they attend. In case of emergency, call 911. Fill out and submit the symptom assessment below prior to your appointment.

Some typical difficulties that students may bring to counseling
Excessive anxiety for no apparent reason
Withdrawal or lack of interest in daily activities
Sudden shifts in mood and/or behavior
An unusual amount of irritability or suspicious behavior towards another person
Thinking about suicide
Eating or sleeping differently
Drinking too much or using/abusing drugs
Physical, sexual, or emotional abuse by others
Prolonged feelings of despair, unhappiness, or hopelessness
Campus Counselors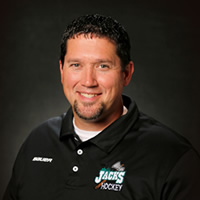 Corey Gorder, LPCC
Licensed Professional
Clinical Counselor
701-228-5673
Dakota College at Bottineau
Bottineau, ND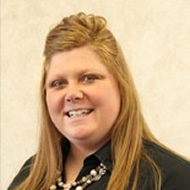 Brigitte Greywater, Ed.S.
Licensed School Psychologist
701-662-1546
Lake Region State College
Devils Lake, ND
---
The mental health counseling team consists of 2 professional counselors. The local counselor, Corey Gorder, is the primary counselor located on DCB Campus. DCB also utilizes tele-med services to connect DCB students to 2 professional counselors on other North Dakota University System campuses. By appointment, students will have the ability to connect face to face over a TV monitor to our other provider, Brigitte Greywater, Licensed School Psychologist.

Amongst the 2 institutions, each Director of Counseling at the separate institutions hold different licensures which will aid each student and his/her individual case. The purpose of the partnership between LRSC and DCB will be shared counseling services between the 2 institutions. The diverse backgrounds, specialties, and separate professional licenses held by the 2 consulting professionals will ensure a multi-disciplinary assessment of the student, which will result in a fully comprehensive treatment plan.
Counseling Confidentiality
Counseling sessions are kept in strict confidence within legal and ethical limits. No information about a student can be released outside of the counseling team without the student's permission. Permission is given by signing a Release of Information. Exceptions to confidentiality include:
The counselor determines you are at risk to harm yourself or someone else
There is a medical emergency.
There is suspected or actual abuse/neglect of a child, an elderly, or disabled person
Records are subpoenaed in the court of law.
Co-op Forms