Mission Statement
To assist and enable students in personal and career development so that each student has the opportunity to reach their ultimate potential.
How do I make an appointment?
Students may contact any counselor regardless of the institution they attend. In case of emergency, call 911, or for the Suicide and Crisis Lifeline, call 988. Fill out and submit the form below prior to your appointment.
Request an Appointment
Some typical difficulties that students may bring to counseling
Excessive anxiety for no apparent reason
Withdrawal or lack of interest in daily activities
Sudden shifts in mood and/or behavior
An unusual amount of irritability or suspicious behavior towards another person
Thinking about suicide
Eating or sleeping differently
Drinking too much or using/abusing drugs
Physical, sexual, or emotional abuse by others
Prolonged feelings of despair, unhappiness, or hopelessness
Peer Support Group
Peer Support is a group with the set intention of supporting one another as fellow students. College can be exciting, and it can be challenging: big transitions, questions about the future, growing independence, learning to balance school alongside work or other life responsibilities, stress, challenges in adjusting to a new place, etc. You're not alone in this experience! Others are feeling it, too.
The group will meet one hour a week and will be facilitated by mental health intern, Melissa Kornkven. Day and time are set by current group member availability. Hope you take this leap and join Peer Support! We're in this together.
INTEREST FORM
Campus Counseling Staff
Corey Gorder, LPCC
Licensed Professional
Clinical Counselor
701-228-5451
corey.gorder@dakotacollege.edu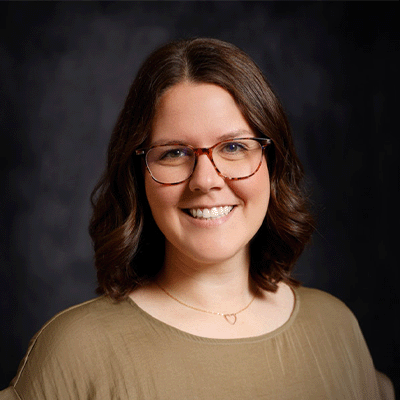 Melissa Kornkven
Mental Health Intern
UND Social Work Graduate Student
701-228-5636
melissa.kornkven@dakotacollege.edu
Counseling Confidentiality
Counseling sessions are kept in strict confidence within legal and ethical limits. No information about a student can be released outside of the counseling team without the student's permission. Permission is given by signing a Release of Information. Exceptions to confidentiality include:
The counselor determines you are at risk to harm yourself or someone else
There is a medical emergency.
There is suspected or actual abuse/neglect of a child, an elderly, or disabled person
Records are subpoenaed in the court of law.
Forms