NOTICE TO ALL DCB STUDENTS
Due to recent successful phishing attacks, we are encouraging all of our students to enroll in Duo Authentication. This is the only way to fully protect your email and NDUS account from phishing attacks. Once you are enrolled in Duo, even if your password becomes compromised, it's impossible for the attacker to login to your account without your second device; i.e. your cellphone. Please follow the steps below to enroll in Duo. A video below shows you how Duo Authentication works.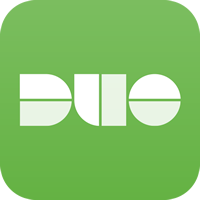 Two-factor authentication (also known as 2FA) is a type, or subset, of multi-factor authentication. It is a method of confirming users' claimed identities by using a combination of two different factors: 1) something they know, 2) something they have, or 3) something they are. Duo Mobile Authentication is the app DCB utilizes to protect your NDUS and Email account. We're currently offering an early enrollment to our students. Follow the steps below to begin that process.
Enrolling in Two-factor Authentication
After you are enrolled and Duo Mobile is working with your NDUS account, please send an email to jacob.p.nelson@dakotacollege.edu so that he can enable Duo for your email address as well. This step is necessary to completely secure your NDUS account.
What's Next?
Once you are enrolled in the two-factor authentication program you will need the Duo Mobile app downloaded and installed on your smartphone. Once you have the App on your phone you will need to try and login to your NDUS account and follow the on-screen prompts to complete the 2FA setup. Every time you login to your NDUS account to access sensitive information you will be required to verify your identity using your smartphone. You will receive a notification from the Duo Mobile app, simply tap that notification and you will be prompted to either Allow or Deny the login attempt.