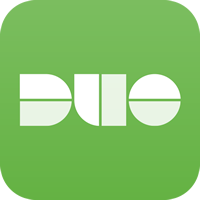 Multi-Factor Authentication (also known as MFA) is a method of confirming users' claimed identities by using a combination of two or more different factors: 1) something they know, 2) something they have, or 3) something they are. Duo Mobile Authentication is the app DCB utilizes to protect your NDUS and Email account.
Setting up DUO Mobile
As a student you are enrolled in DUO Mobile automatically. You can approve login requests by answering the phone call on your smartphone. However installing the DUO Mobile app on your phone is much more convenient.
When you login you will have the option to "Add a new device" on the left hand side. Click that link and follow the instructions. You should end up seeing a QR code on your screen that you can then scan with your phone's camera to enable your smartphone as your second form of authentication.
What's Next?
Every time you login to your NDUS account to access sensitive information you will be required to verify your identity using your smartphone. You will receive a notification from the Duo Mobile app, simply tap that notification and you will be prompted to either Allow or Deny the login attempt.
Lost Phone or New Number?
No worries! Please contact Jacob Nelson to get the new number associated with your account.