Become a DCB Dorm Dweller! Our small town campus is cozy, friendly and fun! You'll live in fancier housing someday, but you'll never have more fun than you do here. Some of the friendships you make in the DCB residence halls will last forever; and so will the memories. You'll live close to the classrooms, library, gym, Student Center and the dining hall, making it easy to get immersed in the life of the campus.
All rooms in Gross, Mead and Milligan Hall are furnished with a twin sized bed and mattress, desks and chairs, closets and drawers. Please visit our 'Paying for College' page for meal plan contract prices.
Gross Hall
Gross Hall is the women's residence, rooms are available in single or double occupancy. 'Quiet rooms' can be requested if you prefer longer 'quiet hours' for studying. Each room in Gross Hall has a sink and small counter. Shared bathrooms are available on each floor for residents.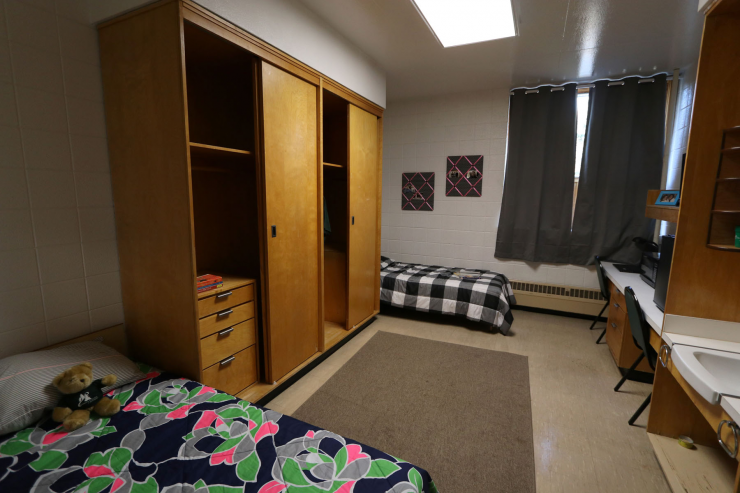 Mead Hall
Mead Hall is the men's residence, rooms are available in single or double occupancy. Please request to live on the 'Quiet Floor' if you prefer longer quiet hours and study time. Shared bathrooms are available in each wing for residents.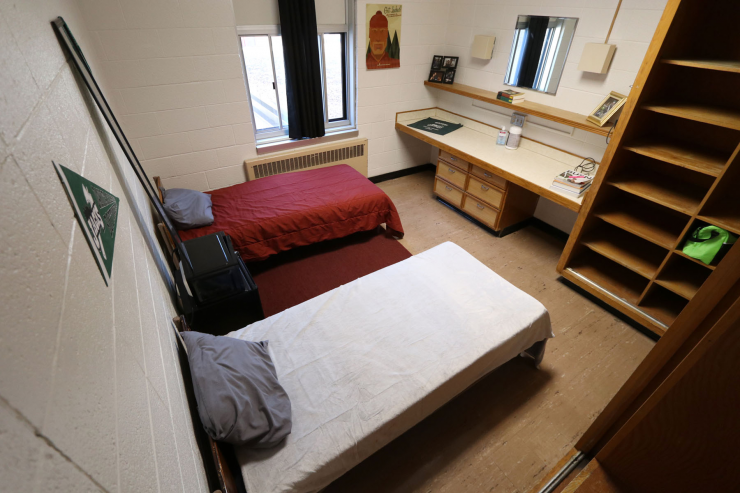 Milligan Hall
Milligan Hall is the co-ed residence hall. Milligan Hall offers suites for four people and a private bathroom. Students have private, enclosed bedrooms and share a common area and bathroom. Students are welcome to bring furniture for the common area; small accent chairs, loveseats, book shelves and TV stands. A small dining table and chairs is provided in each room for students to use.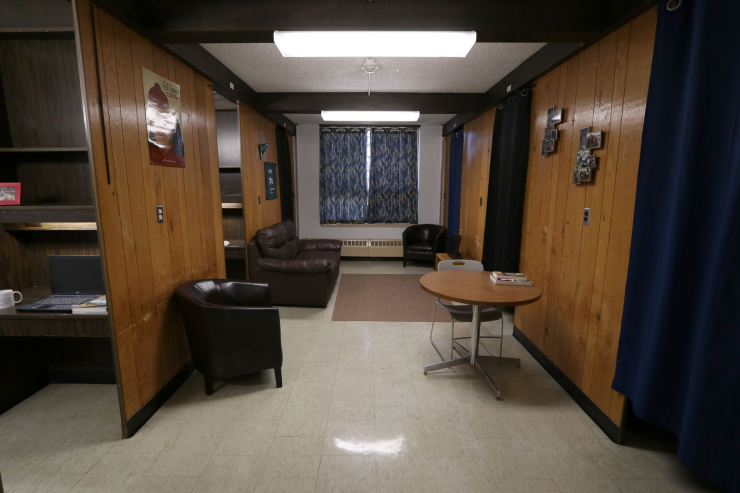 Additional Information
Rooms in Gross and Mead Hall are allowed one small fridge and one microwave. Students can bring their own, or we have some available for lease. Suites in Milligan hall are allowed two small fridges and two microwaves.
What to bring to campus: toiletries (towels, cloths, bedding/linens, room décor, personal belongings, fridge and/or microwave, bed risers, twin memory foam topper, small garbage can. Please refer to the Residence Life Handbook for other allowed items, and prohibited items.

Every room is equipped with Free WiFi, and cable TV is available for a minimal monthly fee.
Free laundry facilities are available for students in all three halls; students need to use their own 'he' laundry detergent.
Parking lots are adjacent to each building, and parking passes are available through the Business Office for $40/year.
Mail is delivered to students Monday through Friday, with package pick up at the Business Office.