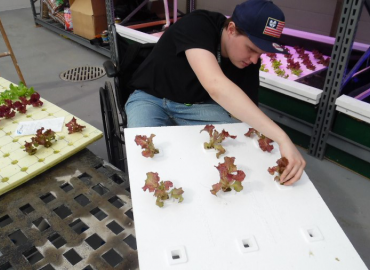 Are you looking for inspiration in preparation for the growing season? Connect with resources for local growers at a virtual spring farm tour series weekly in May hosted by Dakota College at Bottineau Entrepreneurial Center for Horticulture (ECH) and Foundation for Agriculture and Rural Resources Management and Sustainability (FARRMS). Folks are able to join the virtual spring tour for free online every Thursday in May for a weekly virtual farm tour exploring the Dakota College at Bottineau's Horticulture and Agriculture programs. Learn about the specialty crop, hemp and aquaponic production systems.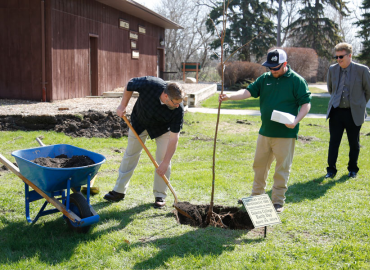 Nearly all Dakota College at Bottineau's documents and publications begin with the statement, "We opened our doors in 1906 as the North Dakota School of Forestry". No one will dispute the long and treasured history Dakota College at Bottineau has with the North Dakota Forest Service, but this long-standing marriage has recently renewed its vows. Over the years, Dakota College at Bottineau and the North Dakota Forest Service have become two separate agencies that have shared a common roof on campus. Recently the North Dakota Forest Service moved a Forest Stewardship position to Bottineau that would work with private landowners in the region and designated time, one day a week, to working specifically with the college to promote agro-forestry and forest conservation activities on Dakota College at Bottineau's campus. With the approval of Campus Dean Dr. Jerry Migler and then State Forester Larry Kotchman, the job description was written and Cody Clemenson, a 2010 graduate of Dakota College at Bottineau, was hired.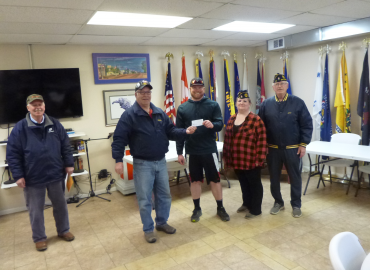 Bottineau American Legion Post 42, CDR Heather Thompson and Harley Getzlaff, present a $1,000.00 check to Mark LaCroix, Dakota College at Bottineau Baseball Coach. Mark states, "We have a great college baseball program because of all the community support and the support of the American Legion."