Vercaigne Chosen as ND New Century Scholar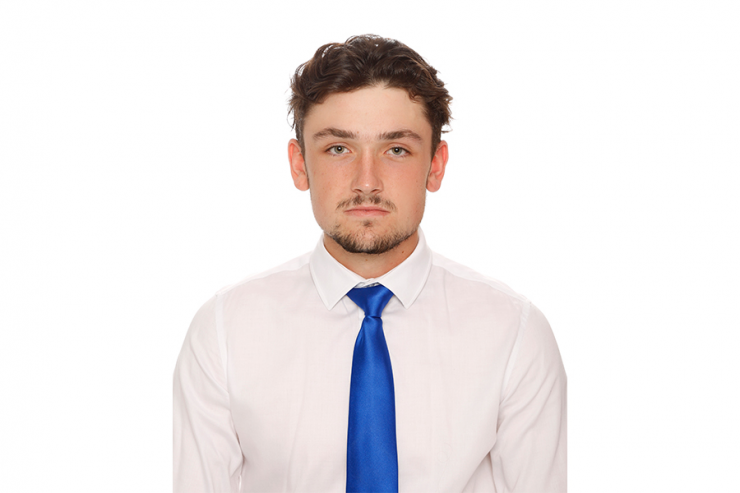 Congratulations to Nicolas "Nic" Vercaigne, Dakota College at Bottineau student enrolled in the AAS-Agriculture Management & Technology program. We are excited to announce he has been named a 2021 New Century Workforce Pathway Scholar and will receive a $1,250 scholarship, sponsored by the Coca-Cola Foundation with additional support provided by Phi Theta Kappa.
Up to 52 Workforce Pathway Scholarships are awarded each academic year. 50 scholarships are awarded to the top-scoring student in each state; two scholarships are awarded to the top-scoring student from Canada or other sovereign nation where at least one PTK chapter resides.
Nicolas was nominated by Dr. Zahra M. Moss, PTK Chapter Advisor. She recognized his commitment to learning as much as he can about agri-business and incorporating new scientific studies regarding conservation and sustainability as cornerstones of the New Century Pathways Scholarship. She noted, "Nic is hardworking, dependable and respectful. He is actively engaged in the campus Leaderjacks program and committed to his athletic and academic responsibilities". Nic is recognized by his instructors as an excellent example of the caliber of student we have here at Dakota College.

Nic is from Melita, Manitoba where he has gained significant experience in the agriculture industry through his family's operation. In his personal essay, Nic states that he hopes to use the mindset and the values of hard work and good character to find a fulfilling career. He would like to have a career in agriculture and describes success as living a complete life which is consequently having passion for a career.
Nic was the top scoring student in North Dakota at the competitive level. Selection was based on his score in the All-USA Academic Team competition, for which more than 2,000 applications were received. New Century Scholars are the highest scoring students in each state, plus one student from Canada and one additional student chosen from among one of the remaining seven sovereign nations where Phi Theta Kappa is represented internationally. Nominations were rated on academic achievement, leadership, activities and most importantly, how students extend their intellectual talents beyond the classroom.
This is the fifth time a Dakota College student has been chosen for this prestigious honor. Past recipients are Derek Behrman, Samantha Fenner, Jacob Bean, and Seth Serhienko (2013).