Tia Blanchard named first recipient of the Jerome Indivk Scholarship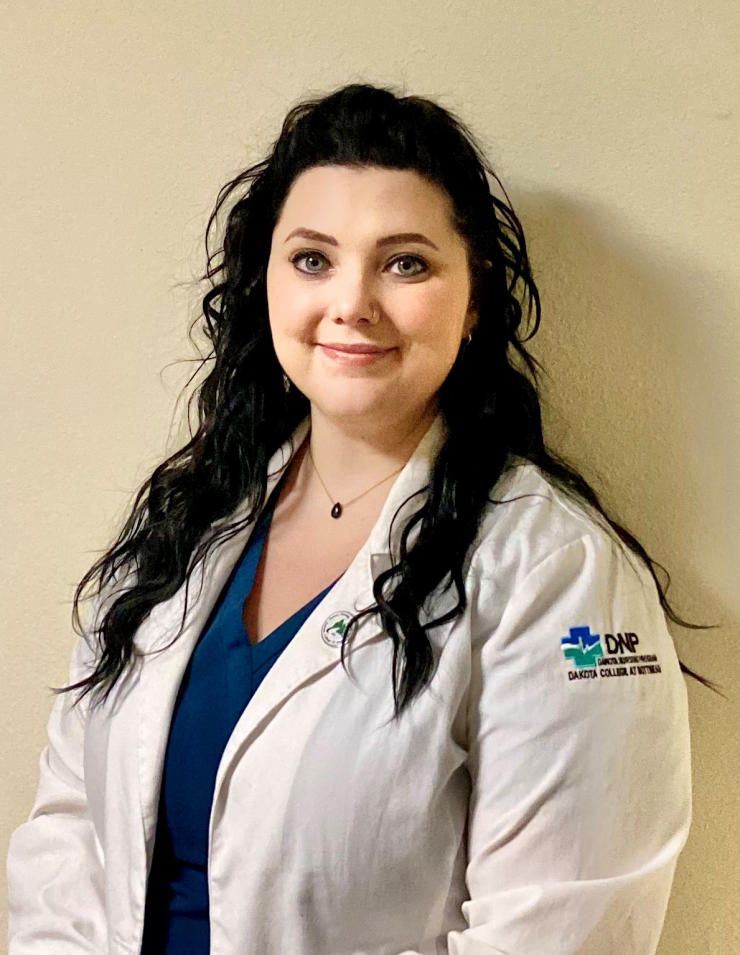 Dakota College at Bottineau nursing student Tia Blanchard has been named the first recipient of a new scholarship; Jerome Indvik Scholarship.
The scholarship is named after Jerome Indvik, who was a lifelong resident of Bottineau County. Jerome was the eldest son of Lars Indvik and Mable (Backman) Indvik. Jerome spent his youth with his 9 siblings on the family farm in the Turtle Mountains. Jerome spent the last years of his life with many health issues and this scholarship was started to help support up and coming nursing students, as he received excellent nursing care during his last months of life.
Tia Blanchard is an Associate Nursing Degree (AND) student at the DCB-Minot Site. She is a proud single mother, who is working full-time while in school. After moving around the country and overcoming multiple roadblocks, Blanchard is finally able to pursue her dream of becoming a nurse.