A Third Little Free Library Installed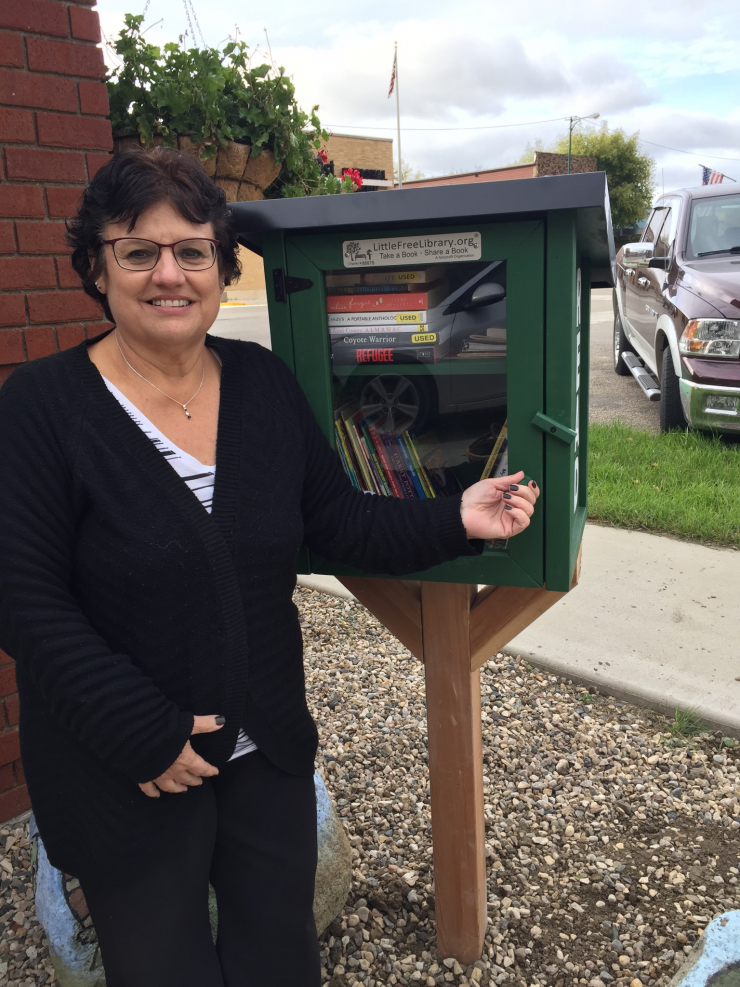 A third Little Free Library sponsored by Dakota College at Bottineau was recently installed by the Gazebo at 5th and Main, north of Bottineau Pharmacy RX, Coffee & Gift Shop. The two other Little Free Libraries were installed at Tommy Turtle Park and Forestry Park in August of 2016.
The Libraries are registered with the Little Free Library organization, and their locations are noted on the Little Free Library world map. This organization promotes literacy and the love of reading by promoting free book exchanges worldwide. There are nearly 40,000 Libraries around the world. Each Little Free Libraries is filled with constantly changing collections of books that are donated and shared by people of all ages and backgrounds. People are encouraged to "take a book--share a book", although books do not have to be returned. If you have books you wish to donate to these Libraries, you may drop them off at the DCB Bookstore or place them in one of the libraries.
Proceeds from DCB rummage sales were allocated to fund the registration, construction and upkeep of the libraries. Darrell Waters (701-228-5441) and Janeen Pollman (701-228-5458) serve as the library stewards, but welcome community involvement with caring for them. Stop and visit the Libraries, browse the selection and feel free to take a book or leave a book. Read on!