Successful Collaboration Between MSU and DCB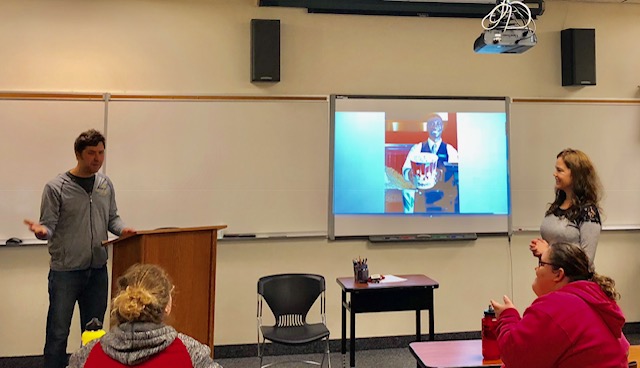 Dakota College at Bottineau (DCB) and Minot State University (MSU) collaborate to provide student instruction. Classes are held on the MSU campus with instructors hired by DCB. This is a unique collaboration providing students a certificate or associate degree from DCB with a seamless transfer to MSU to receive a four-year degree.
DCB's English instructor, Linda Conn, on MSU campus teaches ASC 87 which is a College Writing Prep class. She collaborated with Dr. Dan R. Conn, MSU Assistant Professor of Teacher Education, Master of Education Program Director to present a three-day series on improving writing skills.
Students were introduced to polishing their writing skills. As Dr. Conn relayed a story about food, he co-taught the writing process and helped them begin drafting their paper about food. In day two of the class, the students were offered instruction on revisions and editing. They discussed the use of appropriate voice, organization, sentence fluency and word choices. Students edited their draft as Dr. Conn taught the traits. The third and final day of class was the student's favorite. They noted how fun it was to not only share their writings, but also share the foods that matched their essay.