Students Inducted to 2021 All North Dakota Academic Team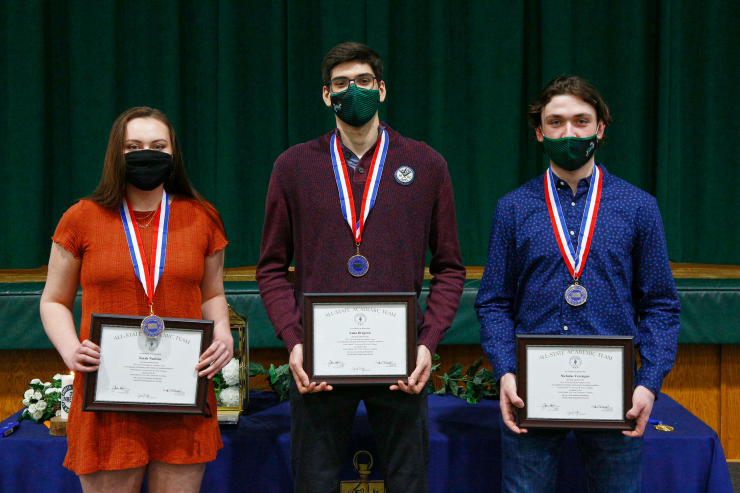 Sarah Nadeau, Luka Dragovic and Nicholas Vercaigne
Phi Theta Kappa (PTK) at Dakota College at Bottineau recently recognized and inducted students to their Beta Rho Eta Chapter of PTK. Dakota College has 22 active student members. Three of the members were selected by the State to the 2021 All North Dakota Academic Team.
Based on the outstanding academic performance and service to the college community:
Luka Dragovic from Novi Sad, Serbia,
Sarah Nadeau from Dunseith, ND and
Nicholas Vercaigne from Melita, MB, Canada were recognized.
These top performing students are eligible for academic scholarships to the four-year North Dakota universities. In North Dakota, the community college awards are co-sponsored by Phi Theta Kappa International Honor Society and the North Dakota University System College Technical Education Council. The academic team recognition program is active in 37 states.
Nominations are based on outstanding academic performance and service to the college and community. Each member of the team receives a certificate of congratulations from Gov. Doug Burgum, an award certificate, a medallion and a monetary award. Team members are also eligible for scholarships from Dickinson State University, Mayville State University, Minot State University, Valley City State University, North Dakota State University and the University of North Dakota. The University of Mary also offer awards to team members.