State Lawmakers and Governor Provide $2.5 Million for DCB's Old Main Project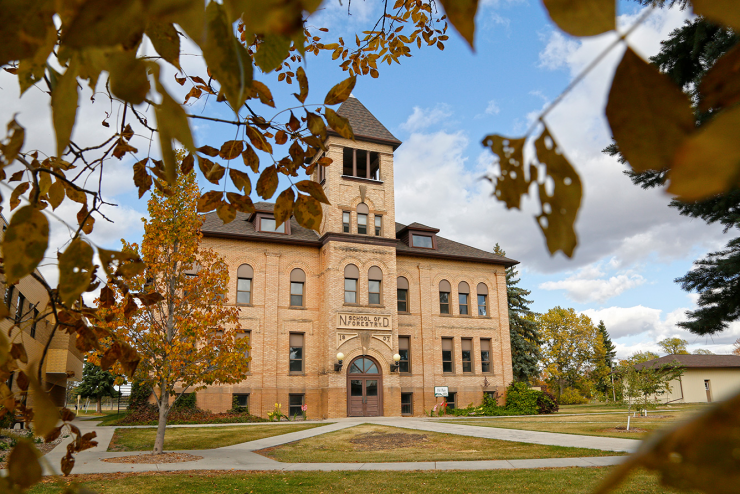 The North Dakota Legislature and Gov. Doug Burgum have appropriated $2.5 million for the Dakota College at Bottineau's (DCB) Old Main renovation effort as part of the Rural Health Education Expansion Program. The appropriation is part of the $13.6 Million in funding from the state for school support from July 2021 to June 2023.
The renovation of Old Main will allow more than 80 students to be studying to receive nursing degrees at DCB. The Rural Health Education Program is a statewide effort to add almost 200 spots for nursing students.
"The continued commitment from the Legislature and Governor will ultimately result in more nurses for our healthcare facilities across the state," Dr. Jerry Migler, Campus Dean and CEO of DCB, said. "Renovating Old Main and expanding our capacity to train nurses will benefit our state and region exponentially. Strong education programs, supported by excellent facilities, help us train and retain our best students. We strive to make them lifelong learners and community contributors."
"We are so grateful to live in a state where our leaders value education and support our vision to help expand healthcare training programs," Migler added. "This funding will make a huge difference in the lives of many students, and many patients, across our region."
Gov. Doug Burgum signed the budget bill funding the 11 institutions of higher education in the state on Monday, April 26th. The $2.5 appropriation to update Old Main was included in Senate Bill 2003 which passed the Senate unanimously. The House passed the bill 72-22. The efforts of District 6 Representatives Dick Anderson and Paul Thomas and State Senator Shawn Vedaa were instrumental in securing legislative support for DCB's project.
In addition to the state appropriation, the DCB Foundation is raising money to support the Old Main renovation effort. In total, the project is estimated to cost $4 million. More than 35 individual and businesses donors have pledged to support the cause to date.
"We have a number of naming opportunities that are available to alumni, businesses and families that want to participate," Leslie Stevens, Foundation Director said. "This project will benefit our healthcare systems locally and statewide. It's really an exciting time for the Foundation and the college."
"This will be the largest renovation effort of our historic Old Main and we are ready to make it happen," Migler said. "The momentum to get this project finished is continuing to grow and soon it will be a reality for our campus and community."