Project WET Facilitator Training Held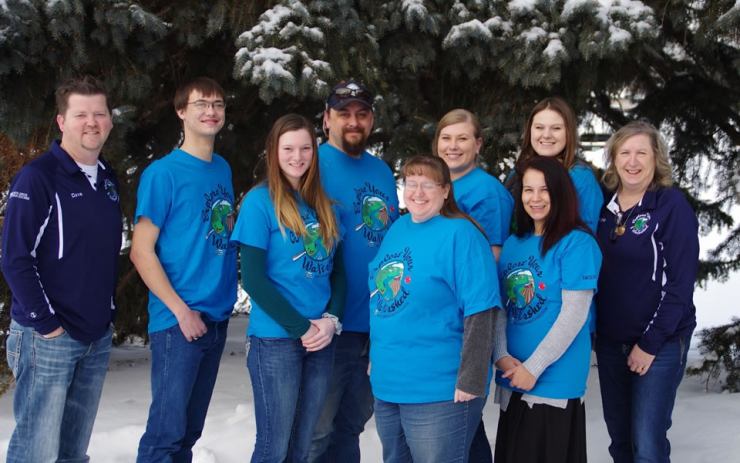 Members of Dakota College at Bottineau faculty and students attended the Project-Water Education for Teachers (Project WET) facilitator training at the ND Water Commission in Bismarck February 16-17, 2019. The leadership workshop taught strategies for Project WET facilitation. The workshop was designed for K-12 teachers, informal educators, and leaders who work with kids and want to share the importance of water in our lives.
The goal of Project WET is to envision a world in which action-oriented education enables every child to understand and value water, ensuring a sustainable future. Project WET was first developed and implemented in North Dakota in 1984 by Dennis Nelson a DCB alumni. Currently the curriculum is being used in 70 different countries.
Lead Facilitators, Angie Bartholomay, Associate Professor of Physical Science at DCB and David Marquardt, Fargo Public Schools introduced participants to numerous water curriculum guides and activities which are designed to challenge students and introduce new science, social studies, language and math concepts. Upon completion of this workshop, participants were awarded the Project WET facilitator certification.