Porter to be Honored as Professor Emeritus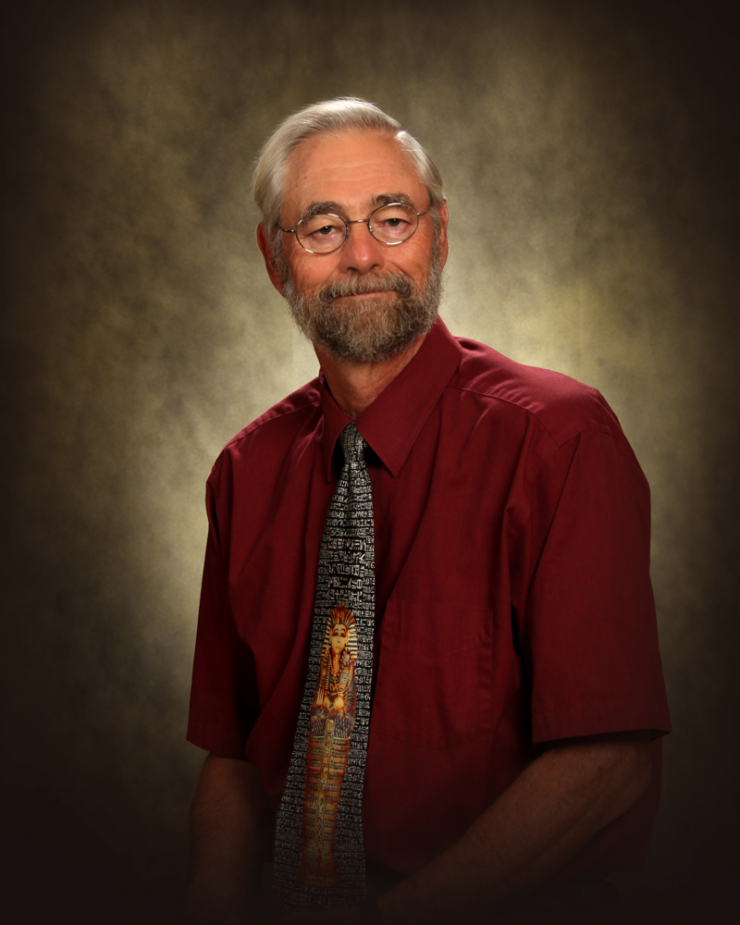 Long time Dakota College faculty member Mike Porter will be granted Professor Emeritus status at this year's commencement ceremony.
Institutions within the North Dakota University System may confer Professor Emeritus status to faculty members upon their retirement if they meet criteria regarding length of service, significant contributions to the institution and North Dakota, or particularly distinguished service to an academic discipline. Based on his distinguished service to Dakota College, Mr. Porter was nominated for Emeritus status by the college's Ranking and Promotions committee and approved by the college's administration.
Mike began his service to Dakota College, then MSU-B, in 1989 as an adjunct faculty member teaching courses in composition. He was eventually hired in a full-time tenure track capacity during fall 2000 and retired in 2019. In addition to teaching college composition, speech and literature courses, one of his favorite classes to teach was ice fishing. During his tenure Mr. Porter was recognized by his peers with the Faculty Excellence Award and the Advising Excellence Award. He was also recognized by the community awarded the Bottineau Chamber of Commerce Distinguished Service Award in 2001.
Prior to being a faculty member at Dakota College, Mike was an English instructor at Bottineau Public Schools for 27 years. He has been an active member of the Bottineau Country Wildlife Club and Metigoshe Lions. He has served as a hunter safety instructor for over 30 years and was recognized by the ND Game and Fish Department as the Hunter Safety Instructor of the Year in 1999.
Mr. Porter will be recognized as Faculty Emeritus during the Dakota College 2021 graduation ceremony which will be held at 3:00 pm, Friday, May 14th in the Thatcher Hall gymnasium.