Natural Resource Institute Part III: Wild About Wildlife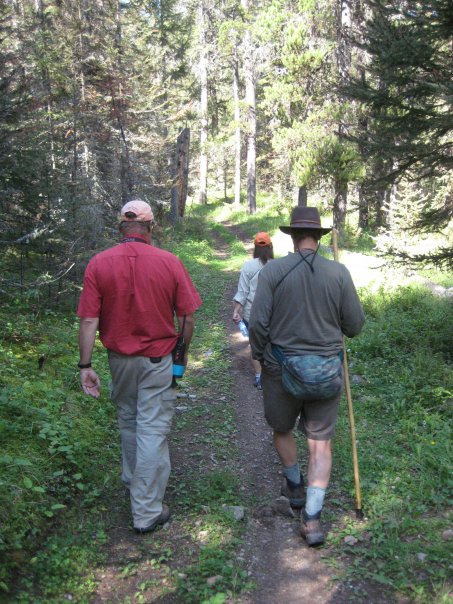 The Natural Resource Institute Part III "Wild About Wildlife" will be held on June 20 and 21, 2022 at the Dakota College at Bottineau campus. This is the third in a series of professional development classes for both formal and informal educators.
Educators from throughout North Dakota are invited to attend the institute which has proven to provide an excellent mix of professionals an opportunity to learn from one another according to Angie Bartholomay, Associate Professor of Science at Dakota College and coordinator of the camp.
This Institute is a partnership between ND Natural Resource Trust, Association of Fish & Wildlife Agencies Project WILD, and Dakota College at Bottineau where educators were given an opportunity to experience current management and wildlife resource issues in North Dakota.
While exploring the issues and identifying solutions, participants will receive real-world, user-friendly, and classroom-ready instruction from specially trained Project WILD facilitators, resource professionals, and scientists. Participants also have the opportunity to receive one or two graduate credits.
Following the institute participants will be able to transfer the institute's field studies to practical classroom applications. The hands-on, minds-on learning presentations, activities, field tours, and environmental investigations are transferable to the classroom settings. Each participant will receive a Project WILD guide containing educational activities for them to keep.
Dakota College believes that educating both formal and informal educators will assist in increasing environmental awareness among students, eventually leading to public awareness of the importance of natural resources and their conservation.
Dakota College instructors and ND Forest Service professionals will facilitate the classes. During the institute participants will:
become familiar with the value of wildlife as a natural resource.
learn how to perform a wildlife inventory through direct and indirect observation and measurements.
tour J. Clark Salyer National Wildlife Refuge. Most of the Refuge is composed of a river valley wetland habitat bordered by a narrow strip of upland vegetation. The southern portion of the Refuge includes wooded river bottomlands, floodplain meadows, and native prairie sandhills. The sandhills are remnants of wind-and-wave borne deposits on the ancient lakeshore. The land cover types found here - mixed grass prairie, river valley, marshes, sandhills, and woodlands - come together to support an abundant variety of wildlife. The primary purpose of the Refuge is to provide a habitat for waterfowl, migratory birds, and other wildlife.
For additional information, please contact Angie Bartholomay or additional information is available online www.dakotacollege.edu/nri