Local High School Senior Earns an Associate Degree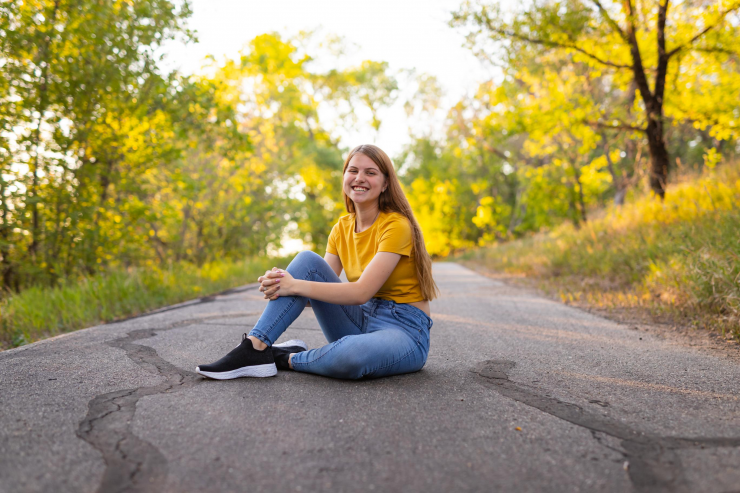 Kyra Schwartz, a senior at Des Lacs-Burlington High School, will graduate with an Associate Degree through Dakota College at Bottineau this Friday. The LEAP (Leading to Education and Advanced Preparation) Beyond program, allows high school students to earn an Associate Degree alongside their high school diploma. The college also offers the LEAP degree, which allows high school students to earn a Certificate in College Studies (24 credits). High school students who meet the requirements can take certain courses for both high school and college credit through Dakota College at Bottineau. Courses are offered over Interactive Video Network (IVN or ITV) and online. Benefits include time savings, a discounted tuition rate, flexible delivery options, transferability to colleges in the North Dakota University System, program customization with an advisor, and scholarship opportunities.
When asked about her experience as a dual credit student, Kyra responded, "I truly enjoyed accelerating my education to decrease the workload I will have to take in the next few years. My favorite thing about dual credit had to be the simplicity of classes in the online format. I had extended periods of time to complete assignments while still maintaining my own life. I also loved virtually meeting all the instructors and students, though I cannot pick a favorite instructor as they all helped me to get to where I am now! After I graduate high school on May 22, I will be heading off to Grand Forks to attend the University of North Dakota to obtain a Doctorate in Occupational Therapy with a Bachelors in Kinesiology and Certificate in Autism Spectrum Disorder. This has been an awesome experience, and I would like to thank everyone for supporting me in my dual credit journey!"
Dakota College at Bottineau's Commencement Ceremony will take place on Friday, May 13th at 3:00 PM in the gym, also streamed at YouTube.com/c/DakotaCollege. Seven high school students will be walking in the graduation ceremony. Six students are graduating with the LEAP Certificate and Kyra is graduating with the LEAP Beyond Associate Degree. Des Lacs-Burlington High School will also be honoring Kyra at their awards ceremony on May 11th at 12:15 PM in the new gym at the high school.