LeaderJacks Sponsors Toy Drive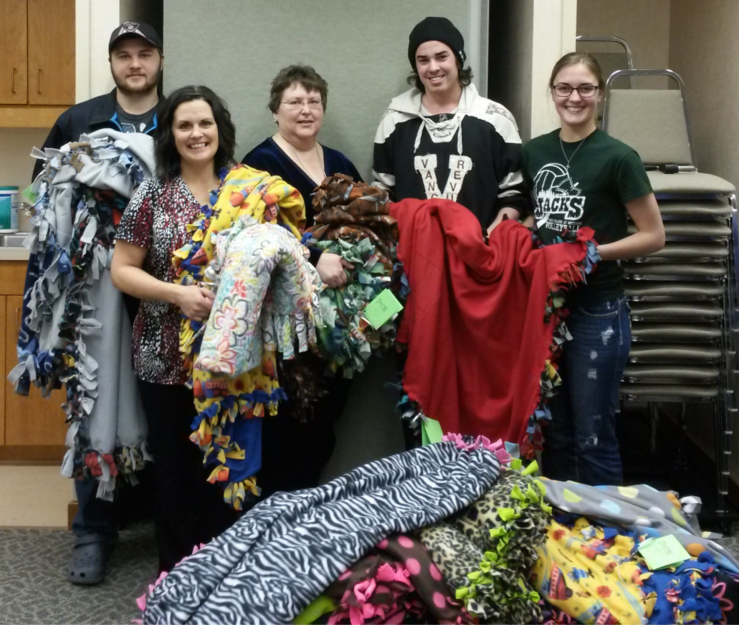 LeaderJacks is a student leadership organization at Dakota College at Bottineau. The group was established for students from every program on campus to be involved. The focus of the organization is to develop leadership skills through community involvement.
Currently, there are 15 students participating in Leaderjacks this fall. A holiday toy drive supported by a bake sale is planned to support teens and children affected by domestic violence over the holiday season. The Family Crisis Center (FCC) in Bottineau is appreciative. Colleen Kornkven, FCC Advocate shares, "The community support we receive is a blessing. This year teen gifts are our greatest need." Proceeds from the bake sale will also benefit the Turtle Mountain Animal Rescue project in the area. The financial donation will ease the suffering of countless animals that will either die from neglect, starvation, sickness, or cold weather.
These projects will be kicked-off through a bake sale on campus December 7th from 11:30 – 1:30 and during the basketball games vs NHSC from 5:00 – 8:00 pm. Gifts may be sponsored or brought to campus during the bake sale or Library by December 14th. Future projects will include Linus project which is a non-profit organization that provides homemade blankets to children in need. They will also be helping with Winter Special Olympics @ Annie's House and assisting in the Minot and Bottineau Water Festivals.