Leaderjacks Sponsor Toy Drive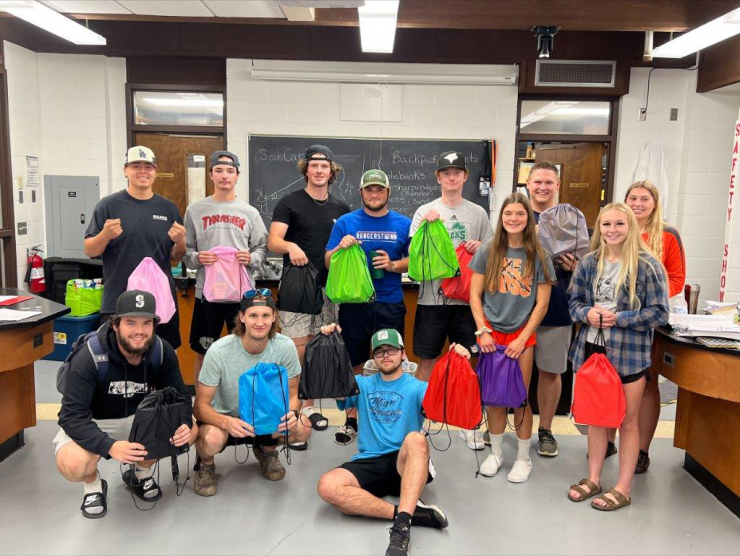 LeaderJacks is a student leadership organization at Dakota College at Bottineau. The group was established for students from every program on campus to be involved. The focus of the organization is to develop leadership skills through community involvement.
This fall there are 15 students participating in Leaderjacks. A holiday toy drive is planned to support teens and children affected by domestic violence over the holiday season. The Family Crisis Center (FCC) in Bottineau is appreciative. Colleen Kornkven, FCC Advocate shares, "The community support we receive is a blessing".
The toy drive will kick off at the November 14th basketball game vs Jamestown JV at 5:30 and 7:30 pm. Also, that evening come early for a pre-game Jacks Lumberbrew coffee tasting. Donations for the toy drive may be brought to the Dakota College Library through December 9, 2022. The Leaderjacks involve themselves with community events like fall festival, volunteering at Family Crisis Center and Bottineau Food pantry, and holding bake sales to support community action projects such as this toy drive.
For additional details, you may contact Tracy Chisholm or Angie Bartholomay, LeaderJack Advisors at 228-2277.