DCB Welcomes New Staff and Faculty
Dakota College at Bottineau welcomes several new employees to their campuses this fall. In addition, a few of the current employees have transferred to new roles.
New Faculty & Staff include: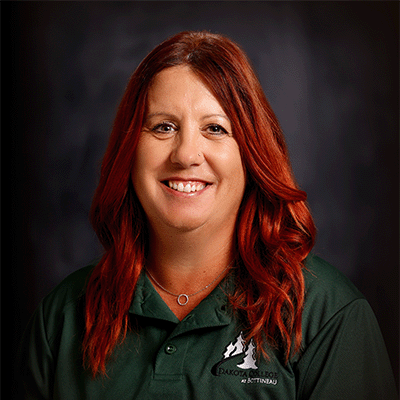 Raquel Dugan-Dibble accepted the Agriculture Management Instructor position and is an alumnus of DCB and a Graduate of NDSU. She has three bachelor's degrees in Agricultural Education, Agricultural Extension, and General Ag with Minors in Biology and Animal Science. The Science Endorsement allows Raquel to teach high school science. With her experience in teaching for more than 20 years in Science and Agriculture, Raquel has the experience to teach over 60 classes. Raquel is very excited to reach her goal of teaching at the post-secondary level. In addition to teaching, she will be advising and recruiting agriculture students and teaching horticulture, ag business, and agronomy classes. In her free time, Raquel enjoys spending time with family, gardening, going to concerts, and spending time at the lake.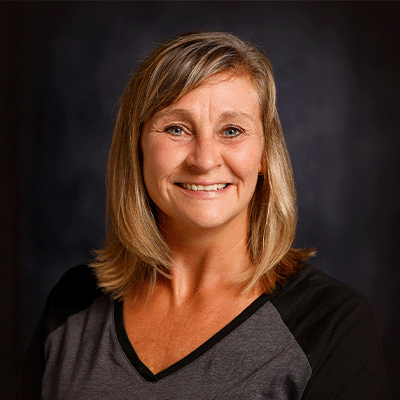 Lynn Nero has been hired by the Entrepreneurial Center for Horticulture at DCB as the greenhouse manager. Even though Lynn's background is in the medical field, she has gardening and management experience. Lynn relocated to North Dakota from Brandon, Manitoba a few years ago. She enjoys being outdoors and loves meeting new people.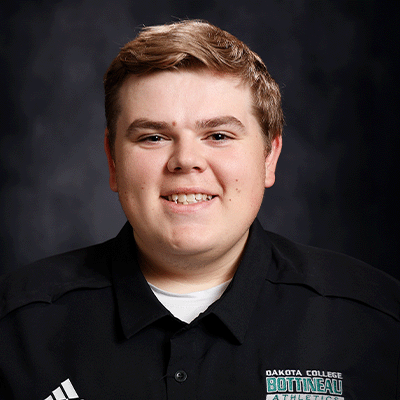 Casey Pierson, Assistant Lumberjack Basketball Coach grew up in Sheffield Lake, Ohio. He received his Bachelor's degree in Business Administration with a focus in Sports Management from Southern New Hampshire University through their online University in July of 2022. Casey had an opportunity to coach high school basketball for three years while in college. He spent the last year working an internship at Firelands High School where he was the Athletic Director's Assistant. During the summer, Casey coached a high school AAU team in Ohio through the Northern Ohio Basketball program. He aspires to be a head coach at the collegiate level and make a career out of coaching.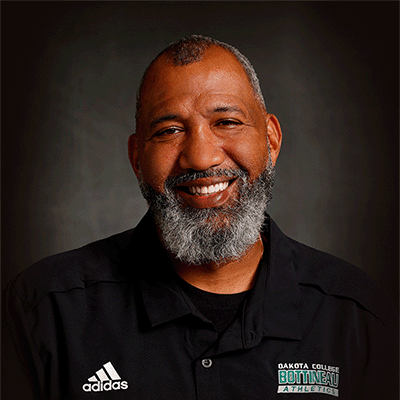 Larry Roberts, named Ladyjack Basketball Coach this fall grew up in Cade, Louisiana. He attended and played basketball at Neosho County Community College in Chanute, Kansas and was named All-Region the second season. After earning his associate degree, Larry transferred to Coastal Carolina University in Conway, South Carolina where he earned his bachelor's degree and was all named to the Big South Conference. Larry taught public school for 19 years and coached basketball at middle and high school levels. In 2013, Larry founded Confidence Hoops Basketball Academy, which trains kids in every aspect of basketball, provides travel teams and college assistance. In 2017, Larry was voted Subway restaurant's National Youth Coach of the year. In 2020, he coached both the boys, and girls' varsity teams at Low Country Prep. Both teams won regionals and both of the Region MVP's were named from the team's he coached. Larry calls himself a "basketball lifer" and enjoys teaching the game. He loves to see them accomplish their dreams through basketball.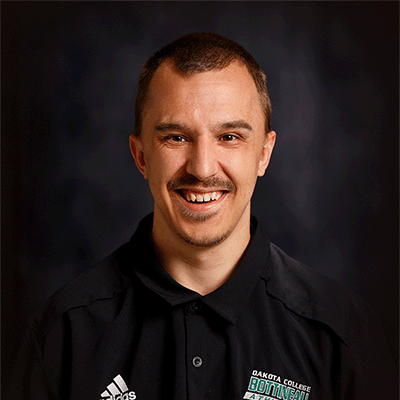 Jacob "Jake" Pommerer, has been hired as the Sports Information Director. He is from Oriska, North Dakota, and received his Bachelor's Degree in Sports Management from Valley City State University.
While at VCSU Jake spent three seasons as a student assistant coach for the men's basketball team. He also spent time working at home events and tournaments for the athletic department while interning in the Sports Information office. After VCSU Jake pursued his M.S. Ed in Sports Performance and Leadership at Northern State University, South Dakota. While completing his degree Jake interned for the North Star Athletic Association which is an NAIA athletic conference,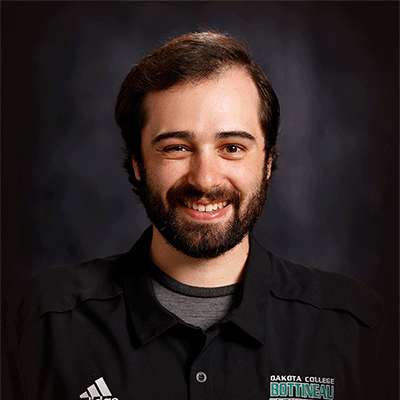 Christian Vivian, a native of Gig Harbor, WA, and DCB alum who received his Bachelor's in Accounting with a minor in finance at Utah State University and a Master's in Accounting at the University of Oregon is a new member of the DCB team. Christian played goalie for the Lumberjacks and went on to do the same at Utah State. He took his knowledge of hockey to Eugene, OR, and became the assistant coach and general manager for the University of Oregon men's hockey team. He led them from ACHA D2 to D1 in four years before returning to Bottineau. Christian is instructing accounting classes while assistant coaching with the Lumberjack hockey team.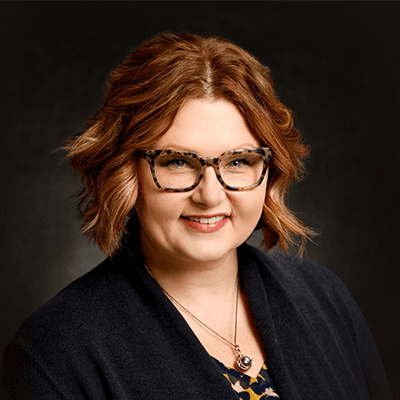 Erika Hamilton, Interim Library Director and Disability Support Services Coordinator is a North Dakota native and has lived in Bottineau for nine years. Not new to DCB, Erika continues to teach classes as an adjunct instructor. She is happy to become a full-time member of the staff providing student disability support services and interim Library Director.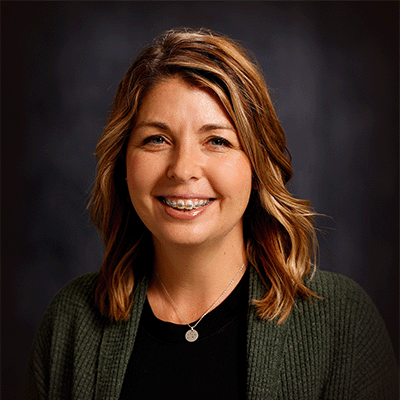 Meghan Grenier, a native of North Dakota and originally an Elementary teacher, Megan has been hired as the Assistant Librarian at Dakota College. She loves books and is passionate about helping people. When Meghan isn't busily chauffeuring her kids to various sporting events and activities, she enjoys bonfires, relaxing at the lake, reading, walking with her dogs, and spending time with friends and family. They live on a 4th generation farm where they raise beef cattle and farm.
Faculty and staff promoted within include: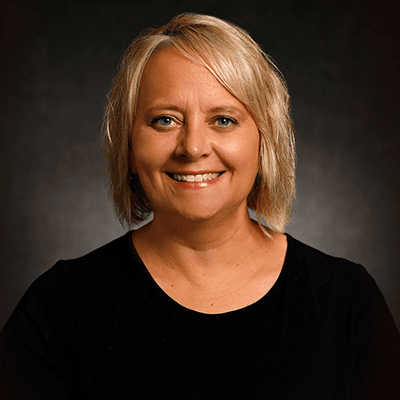 Hattie Albertson, transferred from the DCB Librarian position to Education Program Manager/Instructor and Interim ASPIRE Director. In this role, Hattie will coordinate the Dakota College Education program, as well as provide instruction. Hattie's research interests include teacher education, working with students with special needs, and building successful college programming. Originally a high school English teacher, Hattie enjoys working with students and doing her part to prepare the next generation of educators – a job she feels privileged to be able to do. When Hattie is not tucked away in her DCB happy place, she can be found at home with her three children, two cats, and her dog, where they make memories and messes (mostly messes).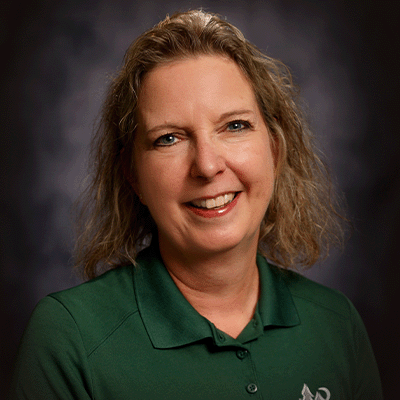 Heidi Kippenhan, Registrar at Dakota College since March 2021 has added the role of Associate Dean for Student Services to her duties. Heidi has been in higher education for 25 years in the areas of admissions, enrollment management, academic records, and student service. Heidi has a strong commitment and passion for service to students, life-long learning, and being a competent and successful leader in higher education. Her goals for service to students include removing barriers during registration, and transition, and creating a positive student experience. It is a privilege to serve students at Dakota College.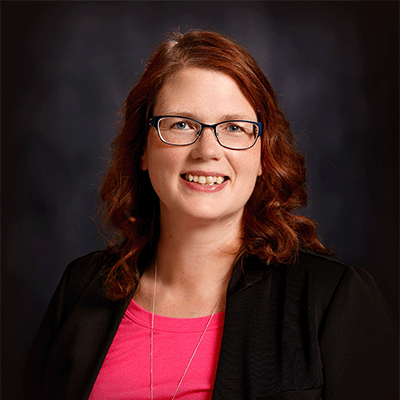 Dr. Linda Burbidge has accepted the Farm Business Management Education Instructor position in the Bottineau Office. Previously, Linda was the instructor for the Agriculture Management and Technology program. Prior to coming to Dakota College, Linda worked as a private consultant, a data analyst, and a lecturer at NDSU.
She is originally from a dairy farm in northern Minnesota and received her Bachelor's and Master's in Agricultural Economics and Applied Economics from NDSU. Shortly after, she attended Kansas State University in Manhattan, KS where she graduated with her Doctorate in Agricultural Economics. She is looking forward to helping family farms meet their goals and gain a better understanding of their business. You will also see Dr. Burbidge adjunct teaching at Dakota College as she transitions to the farm business management program.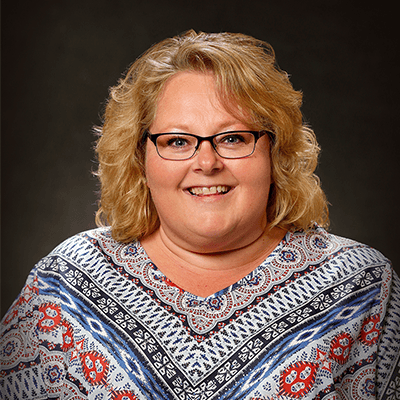 JaLee Lynnes has been in financial aid at DCB since January 2013 and moved to the Business Office in July of 2022. Prior to working at Dakota College, JaLee enjoyed working in finance since 1991. While her favorite part is helping students understand their financial world, she is looking forward to learning a new role at DCB in the Business Office. JaLee keeps busy outside of DCB, running to sporting events, and loves being at the lake.
Dakota College has a presence in Minot. The Passport Program between Dakota College and Minot State University allows students to earn a certificate or degree to prepare them to take then et step in a four-year degree. In addition, Dakota College has a healthcare presence with the nursing and paramedic programs.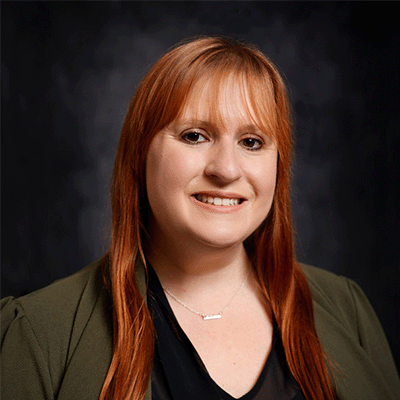 Maggie Backen coordinates the DCB programs in Minot. Growing up in Mott, ND, Maggie understands what it means to come from a small community. She jokes that if you don't know where Mott is you can grab a globe, because, on certain brands of globes Mott, ND is on it. Maggie takes great pride in being from a small town and knowing all the odd things that she has learned from growing up on a farm. An alumnus of Minot State University, Maggie was active in the Student Ambassador Program and History Club while obtaining her BSE in History and Social Sciences. Previous work experience in case management for academic programs, program management for vocational education, and program management for people with disabilities is an asset in her position as Programs Director for DCB in Minot. While her favorite thing is to make connections with people and discover how truly small the world is, she loves the outdoors and being active in community events. Maggie looks forward to helping Dakota College add new programs and strengthen connections with communities all over North Dakota and beyond.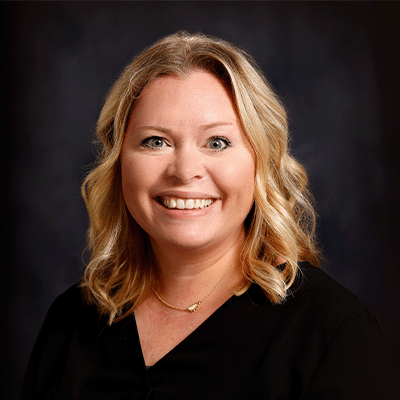 Kelly Hackett is the Minot Nursing Site Manager for Dakota College. She began her nursing career as an RN and charge nurse in the Emergency Trauma Center at Trinity Hospital in Minot, ND. During this time, she worked actively as a preceptor and developed a passion for education while teaching multiple RN certification courses. She was then fortunate to take on the role of the Nurse Residency/Student Coordinator at Trinity Health, assisting new nurses in their professional development as they transitioned to bedside nursing. In the fall of 2022, she was thrilled to take over the Site Manager/Clinical Instructor position for the DCB Nursing Program in Minot and is looking forward to fostering an environment of learning and growth. She takes pride in her direct, kind, and honest approach and values accountability in all aspects of life.