DCB Promotes Leadership Through Service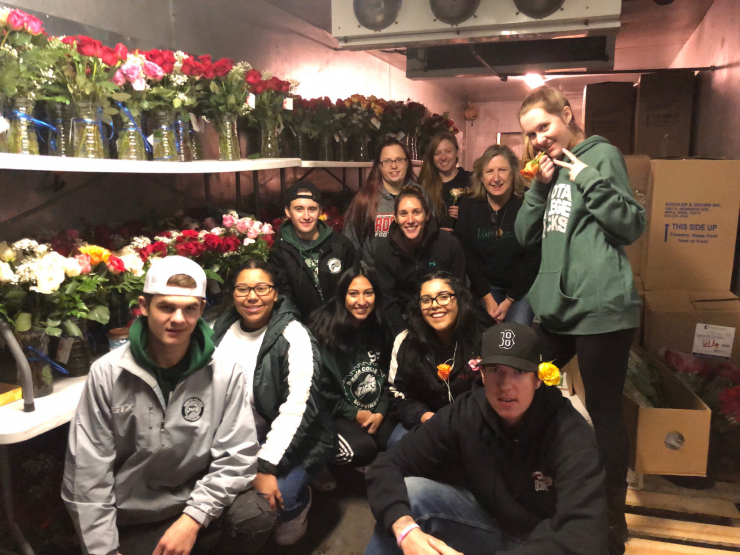 Start in front Left to Right: Brennan Williams, Matt Trulsen, Ladaija Fitzgerald, Stephany Ahmed, Marlene Tapia, Alison Williams, Blake Carpenter, Ashley Pedie Advisor, Angie Bartholomay Advisor, Shelby Schmitz, Jade Harbaugh.
---
The Dakota College at Bottineau Leaderjacks promotes leadership through community service. The Leaderjacks assisted the Minot Rotary Club in a fund raiser on Wednesday, October 23rd in Minot.
The Rotary Club sold bouquets of roses that were put together by the Leaderjacks. In turn the Rotary Club sold the bouquets to area businesses who give the bouquets to their employees or in recognition to a special person. This year the Leaderjacks put together 188 bouquets. Through community service activities the Leaderjacks are introduced to methods of improving social, political, community and family life.