DCB Offers NEW Human Resource Management Program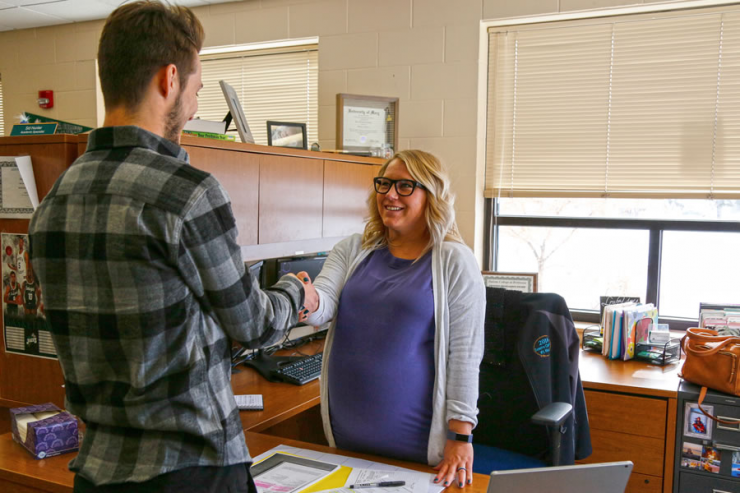 Dakota College at Bottineau is now offering an online Human Resource Management (HRM) AAS degree and certificate program starting fall 2019. This new program is designed to meet individual students and nationwide workforce needs.
According to the Bureau of Labor Statistics, jobs in the human resources field are expected to grow, not only in human resource management, but human resource specialists. According to the ND Workforce Intelligence Network reports between 2012-2022, the number of human resource specialist is expected to grow by 10.9%. Human resource specialists are needed to handle the increasingly complex employment laws, healthcare coverage options, facilitate employee communication, manage human resource records, administer employee compensation and benefit plans, recruit, orientate new employees, and serve as a link between management and employees.
This HRM program will prepare students for rewarding opportunities in the growing field of human resources by providing them with quality education and practical work experience. DCB will offer HRM courses taught by HR professionals to offer the most current course content, application, and emerging issues in human resources. General education courses are offered through several delivery formats that include on-campus and distance education (i.e., online and Interactive Video Network). HRM courses are offered online only.
Graduates of the AAS in HRM will have the opportunity to earn a credential from the HR Certification Institute and take the Associate Professional in Human Resources (aPHRTM) exam. It is a certification for professionals who are just beginning or advancing their career in human resources which can help supplement their career growth.
This program is designed for individuals who are looking to start a career in human resources or advance their career opportunities and obtain practical, hands-on work experience through internships. The HRM program advisor is Penny Belgarde and can be contacted at 701-858-4339 or penny.belgarde@dakotacolleg.edu. Her office is located in the DCB office on the Minot State University Campus, 500 University Ave., Minot, ND 58707.