DCB Hosting Awards Recognition Banquet
Since 1982 Dakota College at Bottineau Alumni Association has hosted an Awards Recognition banquet which honors athletes, students, supportive community members and alumni. The DCB Alumni accepts nominations for Golden Service Award, Friend of the College, and Young Alumnus annually. The Alumni Association and Lumberjack Athletic Hall of Fame recipients will be acknowledged at the Awards Recognition Banquet, Friday, October 11 in the Alumni Center at Thatcher Hall. The award recipients and guests have been contacted by special invite.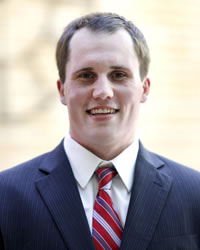 The Young Alumnus award goes to a DCB Alum who has graduated within the last 15 years, is successful and shows growth and promise in their chosen career. The recipient must have contributed to society in a beneficial way and is setting a good example in the community. Born and raised in Bottineau, Seth Serhienko has been chosen as the year's Young Alumnus. While playing hockey for the Lumberjacks, Seth reflects on his time at DCB as one of great opportunity and experience which helped him grow both academically and personally. He says that DCB prepared him to move on to Iowa State University to finish his accounting degree. He is currently working as an audit supervisor for an accounting firm in Fargo.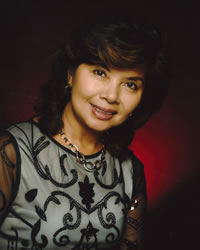 The Friend of the College recipient is someone who has been very supportive of Dakota College at Bottineau, donating time, money, and/or resources that have made a significant impacted the college. Elma Severson is the 2019 recipient. As the youngest of 11 siblings, Elma immigrated to the US from the Philippines in 1980. She earned a Bachelor of Arts degree in Arts and Sciences from El Centro College in Dallas and graduated with a joint degree in Bachelor of Science in Medical Technology at the University of Texas at Arlington and University of Texas Health Science Center in Dallas Allied Health in 1984. After completing her clinical and working fulltime while studying at UC Berkeley Extension in Interior Architecture and Design she moved to Bottineau. She taught within the science department at DCB and loved teaching and interacting with college students. DCB has become very dear to Elma as she is grateful for the opportunity to teach. Elma enjoys traveling the world, racquetball, golf, bowling and pickleball.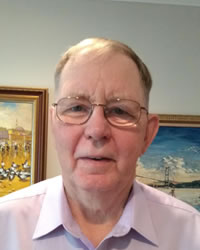 The Golden Service award goes to a DCB Alum who has retired or is approaching traditional retirement age after a successful career or exceptional achievement. This individual's work must have contributed to society in a beneficial way and has set a good example for their community. This year's recipient is a 1967 ND School of Forestry (DCB) graduate, Dr. Peter J. Molberg. He was the first NDSF graduate to attend Harvard College. After spending two years in the Peace Corps in Guyana, he attended Stanford Medical School and was boarded in Family Medicine in 1978. Dr. Molberg's career in Family Medicine spans over three decades and includes small town private practice in Missouri and Oregon, teaching, and international medicine experiences. He credits his parents, his Bottineau upbringing, and the high quality of the education he received both in the Bottineau public schools and at the Forestry for his success. This gave him a good foundation for a long and productive career.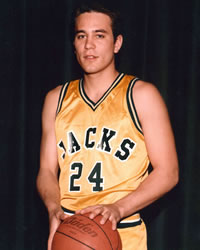 Dakota College also acknowledges alumni athletes, coaches, staff and teams. The Hall of Fame Inductee is an athlete that has competed or non-athlete that has served in an athletic position for DCB. The award is based primarily upon the nominee's participation while attending or serving DCB. This year's Hall of Fame recipient is GT Monette. Belcourt native who attended NDSU-Bottineau in 1988-90 played basketball for the Lumberjacks. He now works with the Turtle Mountain Band of Chippewa.
The community is welcome to attend and may purchase tickets by contacting the Foundation office at Dakota College.