DCB to Hold High Tunnel Workshops for Educators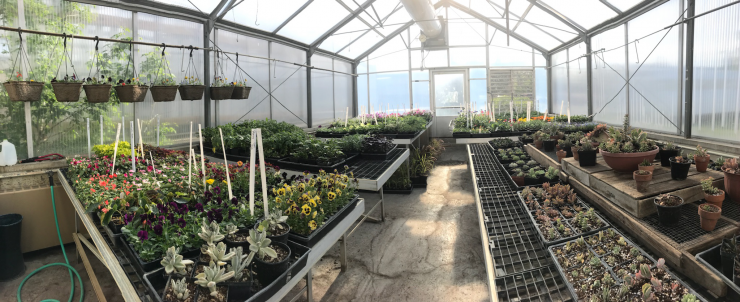 The Dakota College Entrepreneurial Center for Horticulture and Specialty Crops department are holding a high tunnel workshop for educators on October 19th from 9 AM to 6 PM on the Dakota College at Bottineau campus.
The workshop, entitled 'From Get to Grow' is intended to give educators the basic information needed to plan for, purchase, build and begin growing in a high tunnel as part of a K-12 curriculum. Topics to be covered include: purchasing considerations, location and construction considerations, step by Step and hands on experience erecting and covering a high tunnel, special considerations for our climate including snow load and wind factors, high tunnel production, what to grow and how to grow it, including mulching, watering, and trellising, managing soils in the high tunnel, and food safety considerations.
Non-educators will also gain valuable information about the purchase and use of a high tunnel. Although the idea is to form a cohort of educators who are utilizing high tunnels with their students, those who are considering purchase of high tunnel will also find the hands-on training and time in the classroom instrumental to their success.
As a part of the workshop, participants will assist in building a small high tunnel on the DCB campus. DCB and ECH faculty and staff will be there to guide each step of the process and explain each part and procedure. Additionally, classroom time will be used to explore soils, production, maintenance, and safety in the high tunnel. -break- If you, your school, community, FFA or 4H group are considering building or using a high tunnel for vegetable production, please have them contact the ECH Director at Dakota College at Bottineau, 701-681-0252 to register for this workshop.