DCB Graduates 36 AAS Nurse Students
The Dakota Nursing program at Dakota College at Bottineau pinned 36 Associate in Applied Science Nurse graduates last week from their programs located on the Minot, Valley City, and Bottineau campuses.
Dakota College at Bottineau's practicum is a member of the Dakota Nursing Program, a consortium of four community college nursing departments that work together to offer a common curriculum for a Practical Nursing Certificate and an Associate in Applied Science in Nursing. The program works to meet North Dakota's growing need for nurses by providing these degree programs on the campuses of four two-year colleges and numerous satellite sites across the state.
There are four graduates in the Bottineau class, 22 in the Minot class, and 10 in the Valley City class. The program collaborates with medical centers across the state at which students gain practical experience. The nursing program has proven successful, as graduates consistently score higher than the national average on exit exams.
The photos attached are from each of the 2022 Associate of Applied Science graduating classes. Applied Science nurse graduates will be taking their National Council Licensure Examination (NCLEX) exam to become licensed to begin their career as a Registered Nurse.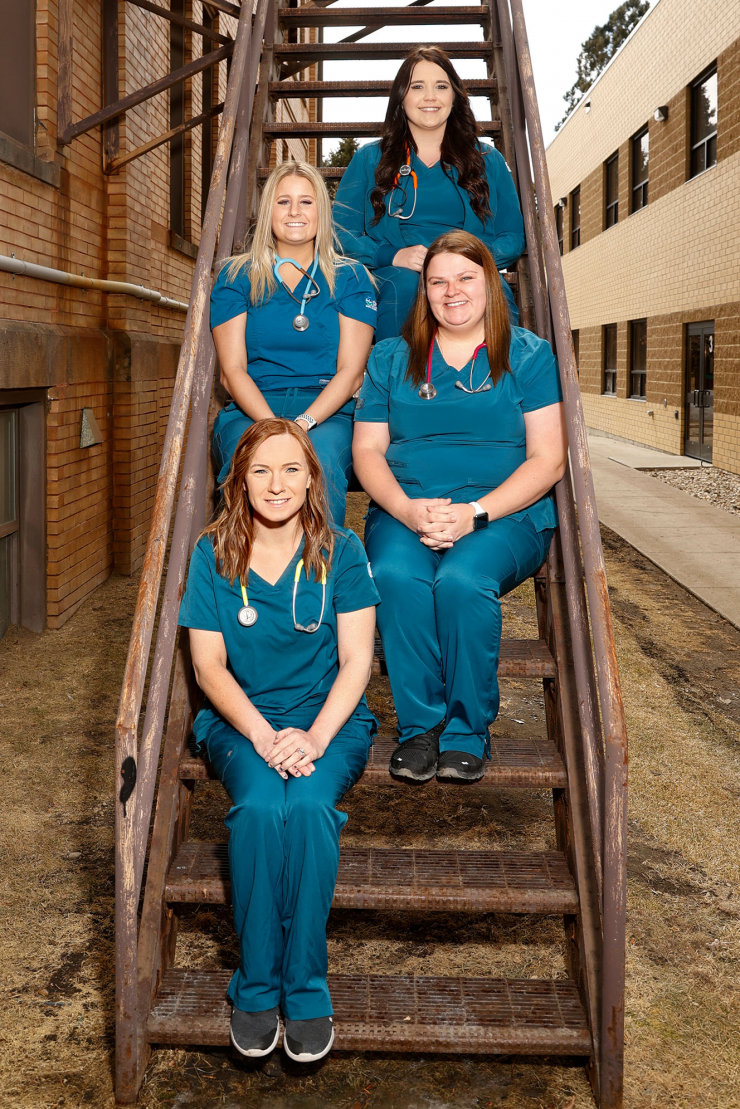 Bottineau-Associate Degree Nursing students (bottom to top)
Amanda DeMers, Rugby, North Dakota
Briar Kornkven, Bottineau, North Dakota
Morgan Reiser, Turtle Lake, North Dakota
Georgina Eidmann, Rugby, North Dakota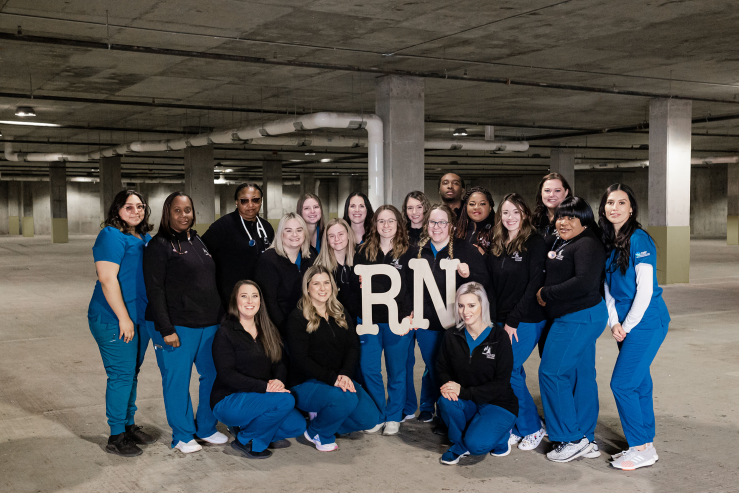 Minot-Associate Degree Nursing students (left to right)
Front Row
Monica Taylor, Flatwoods, Kentucky
Lindsay Baker, Garrison, North Dakota
Keshia Egeberg, Hazen, North Dakota
Middle Row
Lindsay Peulen, Chisago City, Minnesota
Payton Smith, Minot, North Dakota
Madison Kramer, Leslie, Michigan
Madison Stephens, Evanston, Wyoming
Catherine Foster, Minot, North Dakota
Kaitlynn Wickstrom, Vicksburg, MS
Rejoice Banaman, Ghana
Back Row
Irmalinda Duran, Minot, North Dakota
Debora Powell, Minot, North Dakota
Agatha Thomas, Nigeria
Ariana Steller, Minot, North Dakota
Racia Toben, Burlington, North Dakota
Vidonia Silva, Tracy, California
Justin White, East Point, Georgia
Jill Erickson, Minot, North Dakota
Sulema Diaz, Ogden, Utah
Not pictured
Benedicta Foli Kumah, Minot, North Dakota
Michelle Hewitt, San Francisco, California
Tiffany Yetter, Minot, North Dakota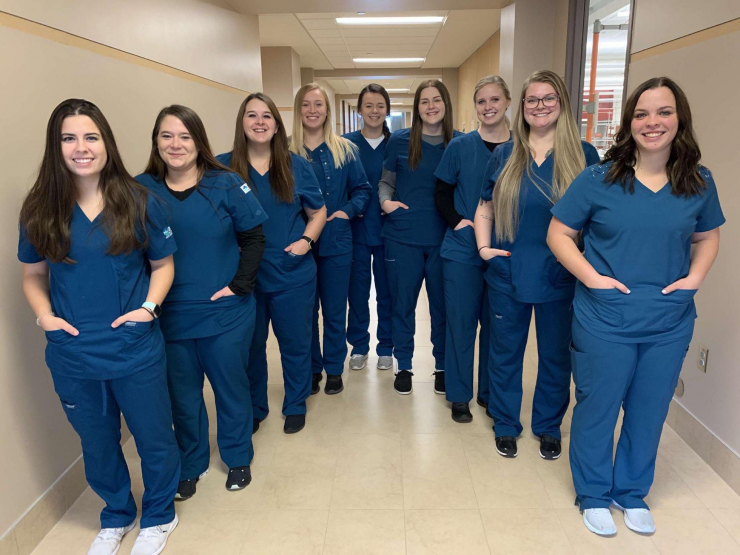 Valley City-Associate Degree Nursing students (left to right)
Kayla Rotondi, Ellendale, North Dakota
Wendy Coovert, Jamestown, North Dakota
Misty Miller, Jamestown, North Dakota
Angela Larson, Valley City, North Dakota
Mackenzie Clark, Jamestown, North Dakota
Gracie Neufeld, Rolla, North Dakota
Alyssa Petersen, Oakes, North Dakota
Josie Rudolph, Jamestown, North Dakota
Halee Frey, Jamestown, North Dakota
Not pictured
Christy Nannenga, Jamestown, North Dakota