DCB Claims Battle on the Border Tournament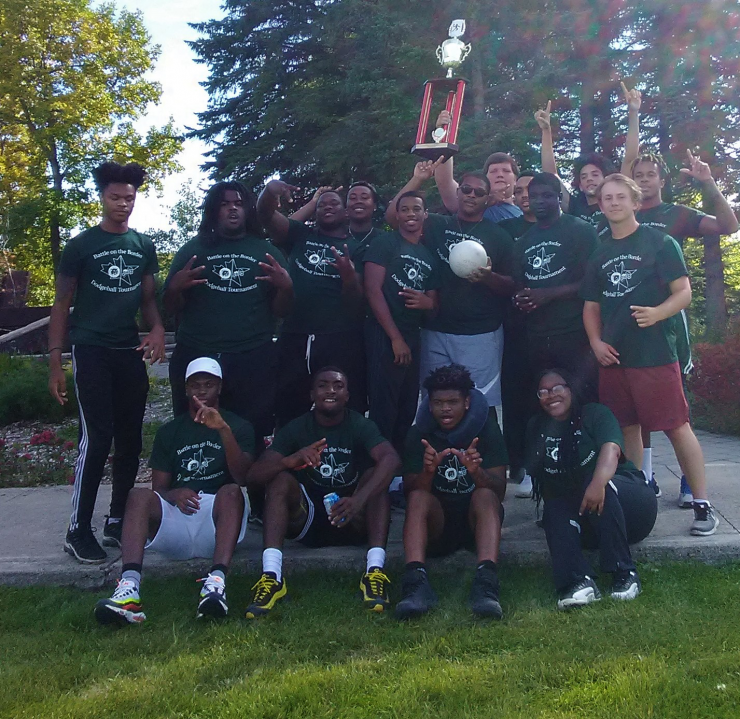 Dakota College at Bottineau (DCB) was invited to a dodgeball tournament at Brandon University, Manitoba last weekend. Even though this was Brandon University's 9th year hosting the tournament, "Battle on the Border" this was DCB's first year competing. Following four series of round robin play, DCB managed to take the championship title.
Meeting on either side of the 49th Parallel, the International Peace Garden was the perfect playing field. For many of DCB's students, this was their first trip to Canada. "Everyone was great sports, and some healthy relationships were forged after awarding the trophy". Said Michelle Davis, Housing Director at DCB.