DCB Announces Conservation Award Recipient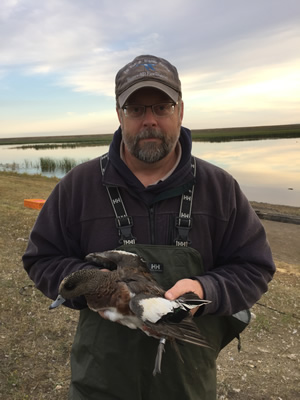 The annual Dakota College at Bottineau "DCB Conservation Award" will be presented on Wednesday, April 24 at 10:00 A.M. in the Alumni Center - Thatcher Hall. This award is given during the school's annual Earth Day Celebration. The award presentation will conclude with a ceremonial planting of an Earth Day tree on the campus.
Dakota College at Bottineau has developed a Nature, Technology, and Beyond focus which grew from its founding mission in 1906 of providing educational programming for those choosing a career that promotes care and concern for the environment. This focus and mission is uniquely expressed in the college's original mission statements that prescribe practical and efficient training in forestry, horticulture, agriculture, and nursery and greenhouse practice; and, advocates for a trained eye to observe and a skilled hand to execute. Dakota College at Bottineau is rooted in the past and grows towards the future emphasizing a knowledge and appreciation of Nature, implementing rapidly changing Technology, and preparing students to go Beyond and improve the quality of life.
The DCB Conservation Award is presented by Dakota College to an individual who has demonstrated leadership and has made notable contributions to the conservation, preservation, and enhancement of our precious natural resources. This person will have contributed in an exceptional way in the development, promotion and implementation of projects and activities that have had a significant impact for the common good.
Todd Grant, Wildlife Biologist at the Souris River Basin National Wildlife Refuge Complex has been named the 2019 recipient of the DCB Conservation Award. Grant's dedication to managing wildlife and habitat, coordinating biological research and providing field investigations were key considerations in Grant's selection for this award. As a Biologist, Grant currently completed over 30 field investigations within the Souris River Basin National Wildlife Refuge Complex. In collaboration with other partners, Grant included presentations at professional scientific meetings and publication in peer-reviewed scientific journals. Grant has been recognized internationally as an expert on the geology of grassland-dependent wildlife and prairie ecology.