DCB Allied Health Programs Recognized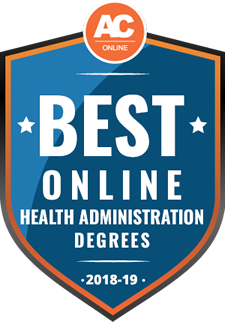 Affordable Colleges Online.org (ACO) is a leader in higher education information, resources and rankings and has recognized Dakota College at Bottineau (DCB)for offering one of the best online learning environments for health students in the county.

"In our seventh annual survey of online learning programs across the nation, we wanted to honor the colleges and universities that are providing innovative ways for students to complete a degree," said Dan Schuessler, CEO and Founder of AffordableCollegesOnline.org. "These schools are going above and beyond the industry standard to help make online education programs more accessible and affordable."
Only accredited, public, not-for-profit institutions with at least one online program are eligible for these rankings. The primary data points used to identify the best online colleges and programs for 2018 include the following:
Acceptance rates
Cost of tuition
Number of full time students
Graduation rates
DCB is rated within the top 25 Best Online Medical Assisting Programs and Best Online Health Administration Programs. Though licensure requirements vary by state, those pursuing a degree in medical assisting can take advantage of the flexibility of an online degree. The healthcare administration industry continues to grow, so do the degree programs offered online by both colleges and universities.
Dakota College at Bottineau offers the Medical Assistant degree as one of the three programs within the Allied Health programs: Medical Administrative Assistant, Medical Coding and Medical Assistant. Allied Health is a term used to describe the broad range of health professionals who are not doctors, dentists, or nurses. All three programs are offered completely online. Students can help build the healthcare system of tomorrow while building a successful career at a pace that fits their lifestyle.