DCB Adds Student Kitchens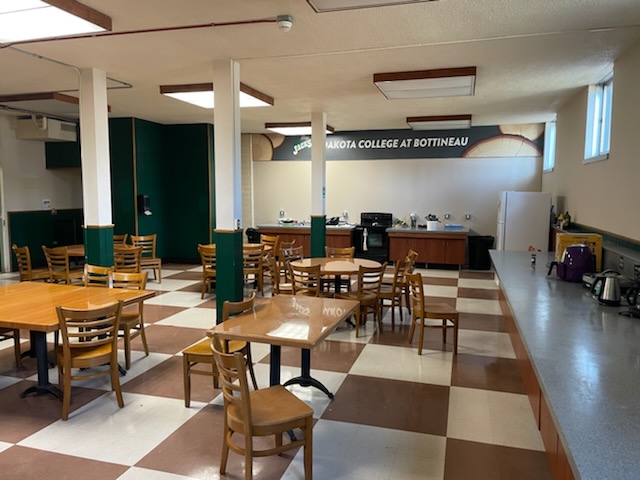 Dakota College is excited about repurposing space for students. Student Life Director, Bridget Gustafson saw an opportunity after the dining hall moved out of Mead Hall. Gustafson said, "I knew we had a large space that could be repurposed. The TV room upstairs seemed to be getting a lot of use by the Mead Hall residents, so I thought it would be nice to have a larger area for students to utilize". After the dining hall addition and Student Center renovation were completed, there wasn't enough room for one of the pool tables. This started a scheme of plans for repurposing the former dining center in Mead Hall.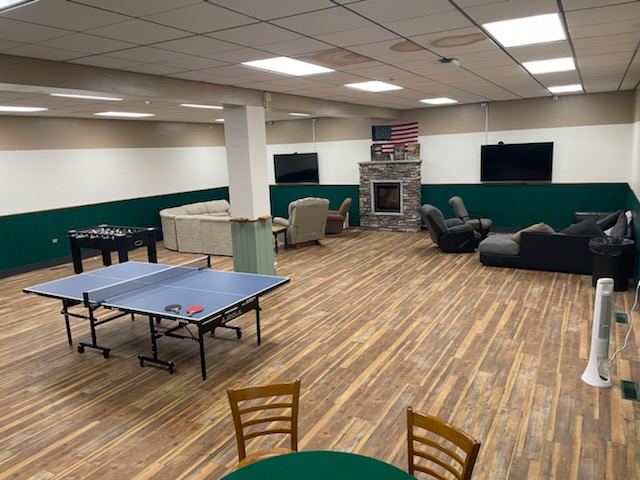 The former dining center housed a coffee shop, kitchen, serving, and dining space. Physical Plant Director, Chris Nero, and Gustafson worked together to turn student wishes into reality. This resulted in converting the coffee shop, the serving area into a kitchen, and the dining area into a recreation room. In addition, a space for a student kitchen was also set up in Milligan Hall. Student Life was able to procure used stoves, a couple of new refrigerators, and a serving cart for the kitchens. Physical Plant built a wall creating a safe space for the Mead Hall kitchen. They repurposed the cabinets and countertops from the former dining hall incorporating kitchen sinks. Gustafson was overwhelmed with community support in donations for kitchen wares. "As a result, we were able to stock the kitchens, says Gustafson. There were a few odds and ends that needed to be, purchased, but most everything came in free will". Dining room tables and chairs were re-used in the kitchens and furnished suites in Milligan Hall.
The dining space was renovated into a large recreation, and game room. Thanks to the Bottineau American Legion Post 42 a donation of $2,000 purchased a new ping pong table, foosball table, air hockey table, and dart boards. The extra Student Center pool table was also moved into this area. One of the dining room tables was repurposed into a poker table. Again, through the generosity of the community and staff, the recreation, and game room was furnished with sectionals, recliners, and glider-rockers for a TV section of the room. Dustin Gilseth, second year student and Resident Assistant shared that he thinks the student kitchen was a great add-on for student life. "For the time that I've spent down there, it always seems to be used by somebody. It acts as a rec-room for the students in Mead hall which will be good for Sunday football and lots of other events". He also shared that the kitchenette and "living room area" provides a homey area for students to escape their dorm room for a little bit. The Resident Assistants came up with a name for the space; Man Cave.