Dakota College Recognizes 2020 Leap Graduates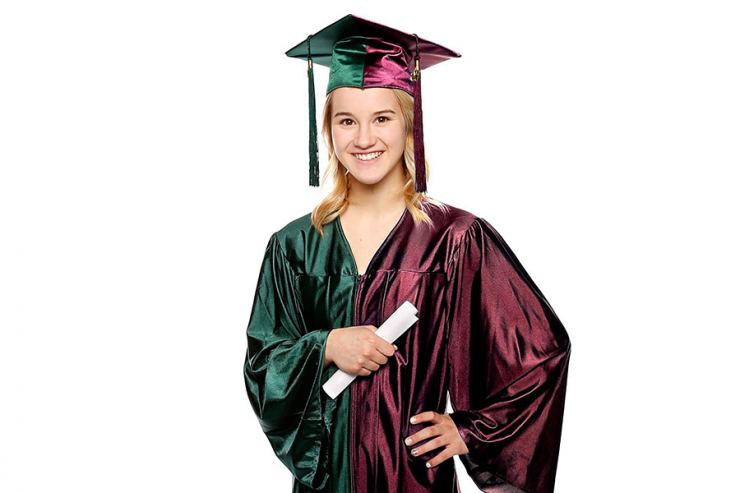 Dakota College at Bottineau (DCB) is proud to announce the LEAP (Leading to Education and Advanced Preparation) program graduates. Designed for high schools, LEAP allows high school students to earn a Certificate of College Studies alongside their high school diploma. This spring Dakota College graduates 17 students from five high schools in North Dakota; Bottineau, Minot, Midkota, Mohall-Lansford-Sherwood, and Rolla. Each graduate will be acknowledged as a high school and college graduate at their high school commencement exercise.
The LEAP students will be recognized for completion of their College Studies program. The commencement exercise will be broadcast on the Dakota College at Bottineau Facebook page and it may be retrieved by subscribing the Dakota College at Bottineau You Tube channel on Friday, May 15th at 3:00 pm.
Students earn 24 general education college credits while in high school, by taking two dual credit offerings from DCB during each semester of their junior and senior year. This program launched in the Fall 2017 semester and offers great benefits for students including time and cost savings, flexible delivery either online or via Interactive Video Network (IVN) and transferability. General education courses transfer to any campus in the North Dakota University System (NDUS). This allows students to take quality courses from DCB at an affordable rate and then either continue their education at DCB or transfer their courses/credits to any campus in the NDUS.
LEAP Graduates: *Honors (3.5-3.79) **High Honors (3.80-4.0)
Bottineau High School
Therese Haberman**
Hadley Thompson **
Magic City Campus - Minot
Midkota High School
Brenna Anderson **
Jory Boote **
Cassidy Hoyt **
Alexis Rushlow *
Mariah Topp **
Mohall-Lansford-Sherwood
Leah Feland **
Ally Feland **
Janie Savelkoul **
Henry Savelkoul **
Summer Smith **
Autumn Smith **
Adam Southam **
Braeden Volk *
Rolla High School