Dakota College Offers Paramedic Course in Minot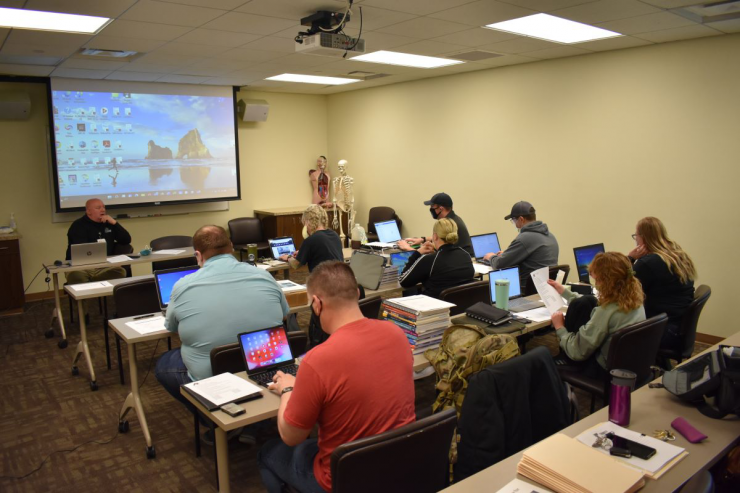 Careers in emergency medicine are growing in popularity and demand. Dakota College at Bottineau in collaboration with Trinity Health-First Response Ground of Minot has accepted nine students to the Paramedic Technology program this spring.
The Paramedic Technology program is for Emergency Medical Technicians (EMTs) who want to advance the level of care they can provide. Students applying to the Paramedic Program must have successfully completed the EMT-Basic Certification, hold a current BLS CPR certification and complete all necessary requirements for acceptance prior to being admitted into the Dakota College Paramedic Technology program. "We are very excited to be starting a new class and to have an increase in our numbers. The past couple of years has been a challenge to keep students on track with their clinical rotations. Trinity-First Response Ground and Trinity Health have worked hard to make sure the student's learning experience is everything they need to complete their requirements and be successful entry-level paramedics."
As a four-semester program, it runs from the beginning of June through July of the following year - summer semester to summer semester. The program is delivered through a combination of Interactive Video Network (IVN) and on-site methods. Certified instructors and trained preceptors teach the didactic, hands-on lab, and clinical components on-site. This combination of delivery methods provides a quality education that is flexible and accessible.
Upon successful completion of the program, students are eligible to test for their national certifications (National Registry of Emergency Medical Technicians aka NREMT).