Dakota College Library Participates in Banned Books Week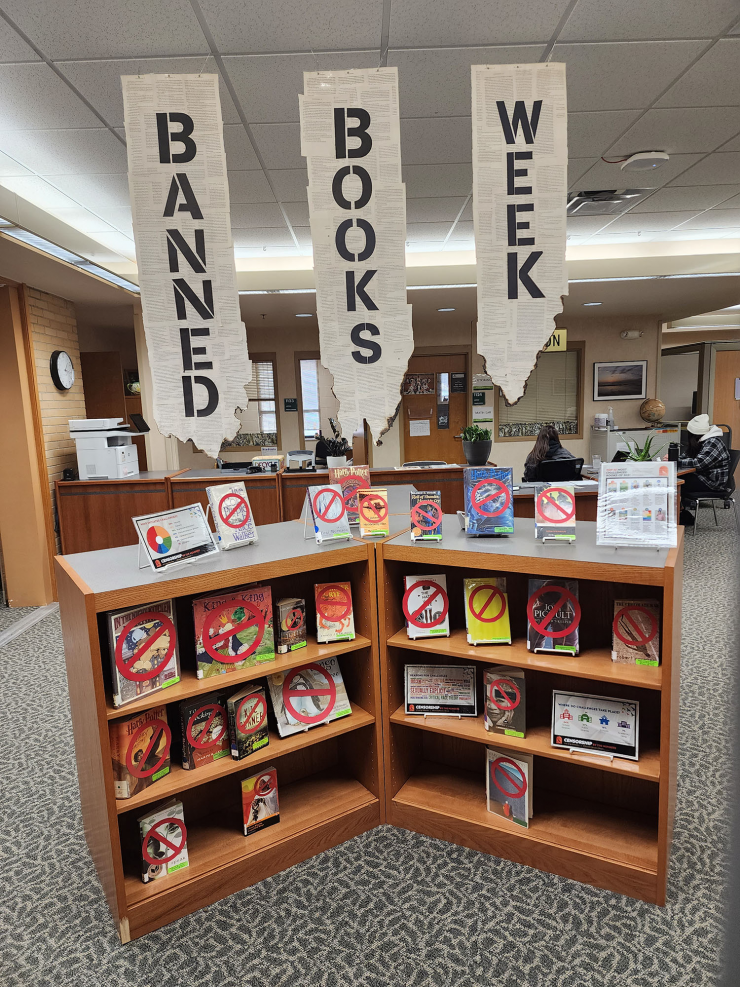 The Dakota College at Bottineau campus library extends an invitation to visit the library and check out the banned books display. The American Library Association proclaims September 18-24, 2022 as Banned Books Week. An annual event celebrating the freedom to choose or the freedom to express one's opinions allowing the freedom to read.
Students and the community are invited to sign the board in support of Banned Books Week, and write down a favorite banned book. The books on display have been targeted for removal or restriction in libraries and schools across the nation. Banned Books Week brings readers of all types together to share in support of open access to all information.