Dakota College Featured in Best Nursing Schools in ND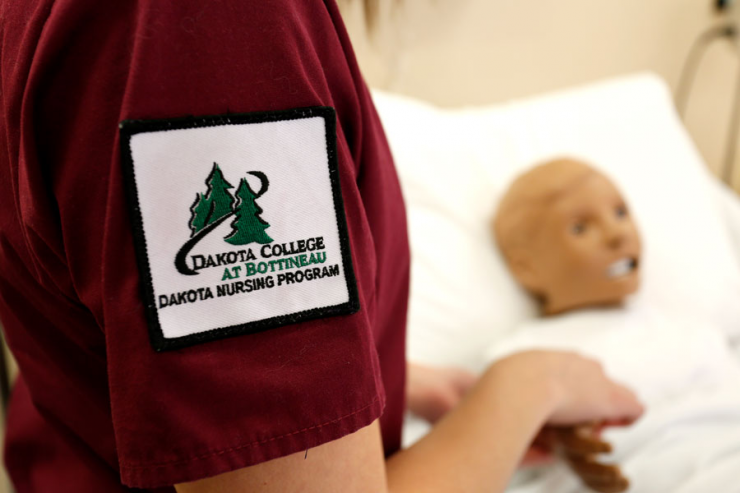 The purpose of the Dakota College at Bottineau Dakota Nursing Program is to prepare students for nursing careers as LPNs or RNs who practice safely and effectively in health care systems to meet the needs of clients. Dakota College was recently featured in the Best Nursing Schools In North Dakota page at https://www.rntobsnprogram.com/nursing-schools-in-north-dakota/. This site is a resource for students who are looking to further their education.
Dakota College, Dakota Nursing Program provides quality evidence-based nursing education for practical and associate degree nurses, serves as a foundation for further professional advancement and contributes collaboratively to meet the diverse health care needs of the communities it serves. The Dakota College at Bottineau Practical Nursing Certificate and Associate Degree Nursing Programs hold pre-accreditation status from the National League for Nursing Commission for Nursing Education Accreditation.
Graduates of the Dakota College program are eligible to take the National Council Licensure Examination (NCLEX PN® or NCLEX RN®) and are generalists who have a solid foundation for professional and educational advancement. The National Council Licensure Examination (NCLEX) tests a student's knowledge and aptitude in safe and effective care environments, health promotion and maintenance, psychosocial integrity, and physiological integrity to practice nursing. Dakota College has one of the highest pass rates in North Dakota:
• NCLEX-PN pass rate for 2019 is 96.55%
• NCLEX-RN pass rate for 2019 is 93.94%