Dakota College Completes CTE Vision Visit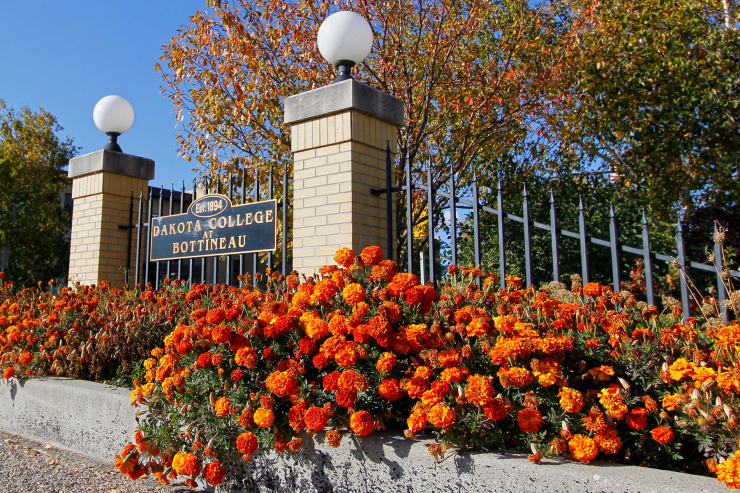 Dakota College at Bottineau recently completed an evaluation of its career and technical education (CTE) programs. The evaluation was conducted on November 2 & 3, 2021 by the North Dakota Department of Career and Technical Education (ND CTE). The evaluation, also known as the Vision Visit, is conducted by ND CTE for all post-secondary institutions, career and technical centers, and comprehensive high schools once every five years.
The Vision Visit consists of three components. First, faculty and staff complete a self-assessment which identifies strengths and challenges of each CTE program. Second, the ND CTE conducts an on-site evaluation of each CTE program. The on-site evaluation involves ND CTE staff and external evaluators from other schools. Finally, an official report is provided to the school and a Plan of Action is completed in response to any recommendations identified during the visit.
According to Larry Brooks, Associate Dean, "Dakota College is pleased with the results of the CTE Vision Visit following the exit reviews. The team of evaluators provided numerous commendations, some suggestions, and a few recommendations. We look forward to implementing the suggestions and recommendations identified by the evaluation team to continue improving our CTE programs."
An official report summarizing the results of the Vision Visit will be provided to Dakota College by early December and will assist the college in making improvements to existing CTE programs and will help with the implementation of new programs. Dakota College has 30 career and technical programs offered either on campus or online. A new CTE center is being planned on opening in Minot Fall 2023. More information on the CTE programs may be found at www.dakotacollege.edu/CTE.