Dakota College at Bottineau Graduates 40 AAS Nurse Students
The Dakota Nursing program at Dakota College at Bottineau will pin 40 Associate in Applied Science Nurse graduates this spring from their programs located on the Minot, Valley City and Bottineau campuses.
Dakota College at Bottineau's practicum is a member of the Dakota Nursing Program, a consortium of four community college nursing departments which work together to offer a common curriculum for a Practical Nursing Certificate and for an Associate in Applied Science in Nursing. The program works to meet North Dakota's growing need for nurses by providing these degree programs on the campuses of four two-year colleges and numerous satellite sites across the state.
There are 12 graduates in the Bottineau class, 18 in the Minot class and 10 in the Valley City class. The program collaborates with medical centers across the state at which students gain practical experience. The nursing program has proven successful, as graduates consistently score higher than the national average on exit exams. The pinning ceremonies are open to guests of the graduates and will be held in the respective program communities.
The photos attached are from each of the 2021 Associate of Applied Science graduating classes. Applied Science nurse graduates will be taking their National Council Licensure Examination (NCLEX) exam to become licensed to begin their career as a Registered Nurse.
Bottineau AD Graduates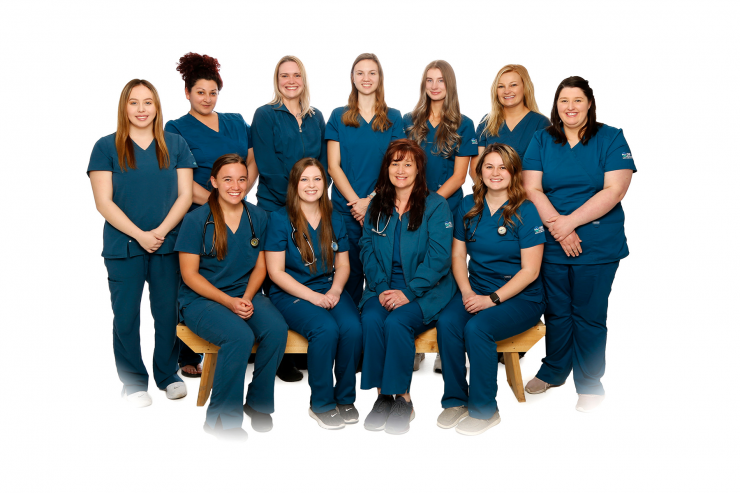 Front Row
Haley Crawford-Arlee, MT
Kaitlyn Christenson-Bottineau, ND
Jodi Gustafson-Bottineau, ND
Dawn LaVallie-Rolette, ND
Back Row
Taya Domben-Belcourt, ND
Charlee LaFountain-Belcourt, ND
Samantha Worley-Souris, ND
Kinze Martinson-Rolette, ND
Clairessa Hiebert-Winnipeg, Manitoba
Courtney Marshall-Towner, ND
Ishayah Peterson-Viborg, SD
Minot AD Graduates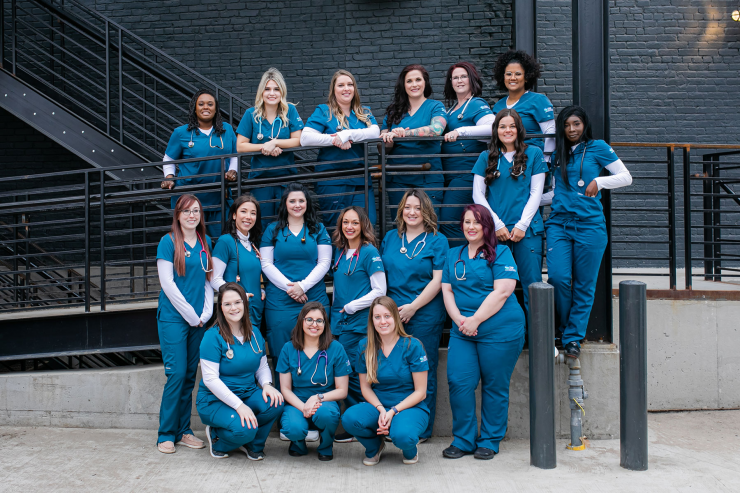 Front Row
Kelsey Franca-Minot, ND
Elisa Key-San Angelo, TX
Heather Osborn-Drake, ND
Middle Row
LaShae Berg,-Surrey, Nd
Ashley Mikula-Minot, ND
Tia Blanchard-Farson, WY
Akira Campbell-Minot, ND
Erin Mutungi-Minot, ND
Kayla Tibbetts-Minot, ND
Tessa Pierson-Ekalaka, MT
Faith Barth-Minot, ND
Back Row
Donsha Thomas-Bossier City, LA
McKayla Stolba-Minot, ND
Katie Huebner-Waukesha, WI
Melissa McGraw-Charlotte, NC
Jayme Rafiu-Westhope, ND
Josenilda Newsome-Marietta, GA
Not Pictured
Valley City AD Graduates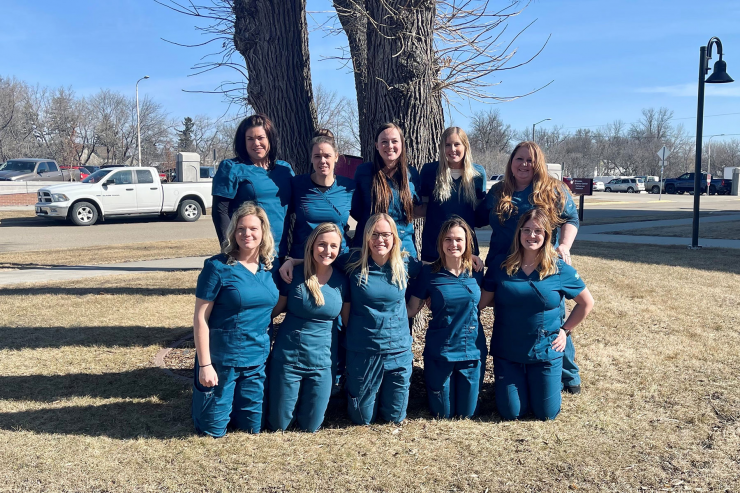 Front Row
Madison Clemens – Jamestown, ND
Maggie Remmick – Wimbledon, ND
Fallon Hebl – LaMoure, ND
Alyssa Freymark – Valley City, ND
Haleigh Stowers – Moorhead, MN
Back Row
Alexa Cowie – Jamestown, ND
Alysia Rufsvold – Jamestown, ND
Shania Drenth – Jamestown, ND
Alyssa Williams – Brainerd, MN
Bridget Buck – Valley City, ND