Community Welcome to Guest Lecture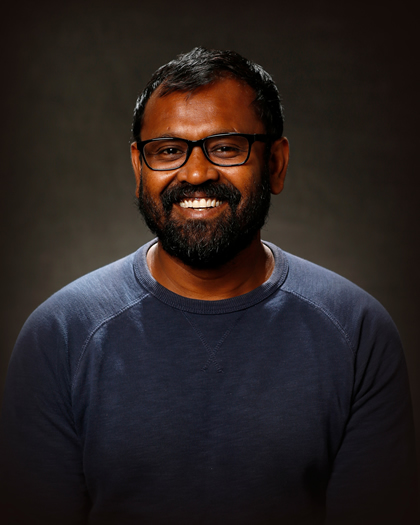 Dr. Shubham Datta, Associate Professor of Wildlife, Biology, and Microbiology, Dakota College at Bottineau, will be giving a lecture and discussion in support of DCB's annual book read. He will speak to the DCB campus community about his participation in research that studied a bacterial disease (Leptospirosis) in American black bears living in urban and suburban spaces in western North Carolina.
Many different species of wildlife coexist with humans in suburban or urban spaces, according to the book chosen for this year's annual book read, My Backyard Jungle, by James Barilla. Although humans don't coexist in the same space with wasps or poisonous serpents, to name two examples Barilla mentions, the author discusses other species where humans and wildlife do exist together in the same space and thrive. Barilla reports examples from monkeys and humans to bears and humans sharing the same space, to cases where humans and wildlife living in the same space create problems for each other, including transmission of disease.
Dr. Datta's presentation is free and open to students, staff, faculty, and the public. The lecture/discussion will be offered at noon to 12:50 and again at 7:00 PM in the Centennial Alumni Center, November 17, 2021. Everyone is welcome and encouraged to attend.
The schedule with all the specifics about Book Read or Campus Read gatherings can be found on the DCB website's calendar of events at https://www.dakotacollege.edu/about/calendar.