Community Awareness – Walk a Mile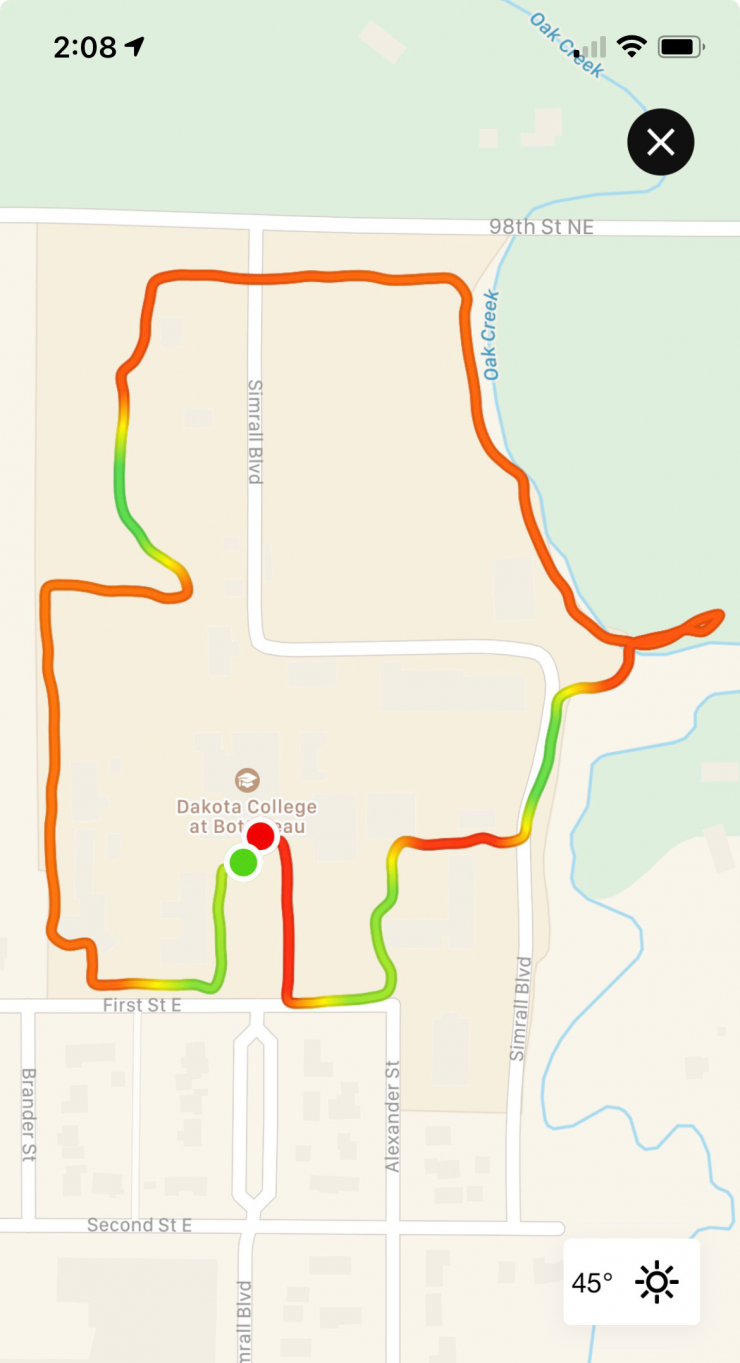 April is National Sexual Assault Awareness Month (SAAM). The Family Crisis Center (FCC) partnered with Dakota College at Bottineau to create a community awareness event marking a one mile long decorated trail. The trail is unique as it is also the future Dakota College Agro-Forestry Path proposed in the Large-Project Orchard and Garden Grant.
Along the trail, walkers will see promotions that support healthy relationships, boundaries, consent, and bystander intervention. This is designed by FCC to provide community awareness about sexual violence along with education on how to prevent and strengthen individual and community efforts.
The community is invited to walk the trail any time from Saturday, April 24th through Friday, April 30th. Selfies encouraged throughout the walk and social media links will be posted along the way. Maps available on the backside of the trail sign located in front of Thatcher Hall where the trail begins. The trail is a combination of sidewalk and grassy terrain, running through the trees and the backside of the campus, continuing along the creek and back to the entrance of the campus. Upon completion, walkers can pick up a swag bag from the Library located in Thatcher Hall.
The Family Crisis Center located in Bottineau, provides a wide range of free resources to families experiencing domestic and sexual violence. They assist in living free from fear and violence. This past year FCC assisted over 80 victims within a domestic violence or sexual assault situation. They provided phone support to over 500 callers within a crisis situation. This non-profit organization is a public service community organization under the administration of the Domestic Violence Center, Minot and a Board of Directors located in Bottineau, servicing Bottineau and Rolette counties.
Further details may be found on the events section of either the Dakota College at Bottineau or Family Crisis Center Facebook pages.