City of Minot takes a final step toward a Center for Technical Education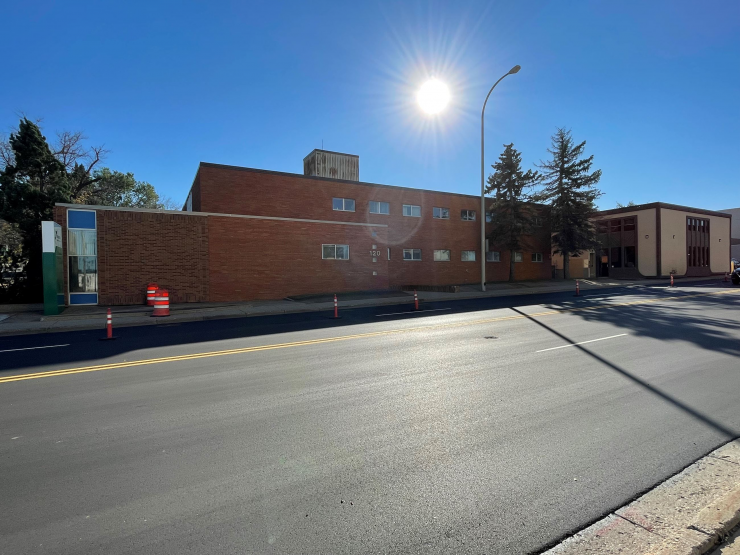 The City of Minot City Council unanimously approved the sub-recipient agreement with Dakota College at Bottineau (DBC) to rehabilitate, equip, and operate a Center for Career and Technical Education (CTE).
There has been ongoing discussion led by Mayor Sipma who appointed Lisa Olson, President of Minot City Council, to chair a committee to create a CTE Center in Minot. Through those discussions several community partners came together to advance the idea including the City of Minot, Trinity Health, Minot State University (MSU), Dakota College at Bottineau, and the Minot Area Chamber EDC. The National Disaster Resiliency (NDR) Fund is a major funding partner for the project bringing $3,400,000 to be used towards the renovation and initial equipment, technology (IT) needs and more to complete a turn-key facility.
Lisa Olson, CTE Committee Chair said, "It is exciting to see this project moving forward with such strong support from the city to leadership across the state. The skills and training provided in postsecondary CTE plays a significant role in addressing the changing workforce needs of today's economy." Olson added, "This project is a win for not only Minot, but the region and I want to thank all the partners who came together to get this done."
Key aspects of the sub-recipient agreement with Dakota College at Bottineau includes Minot State University Development Foundation using $800,000 in MAGIC Fund dollars to purchase the property located at 120 Burdick Expressway, with Dakota College at Bottineau leasing the property for a minimum of ten years. Minot Area Chamber EDC sponsored the $800,000 request.
Trinity Health President and CEO John M. Kutch noted, "At Trinity Health we believe that by working together we can make more possible for our patients, residents and communities – the CTE project is a great example of that. As we move towards completion of our new healthcare campus and medical district, we seek opportunities to repurpose identified Trinity Heath assets in concert with Minot's revitalization plans, for the good of the community," Kutch said, "The CTE center will greatly benefit the entire Minot region and we are excited to be part of this project," Kutch added.
The CTE Center must operate for ten years from the date of the certificate of occupancy granted by the City of Minot in order to meet the Department of Housing and Urban Development (HUD) standards and qualify for the NDR funds. CTE will offer one- and two-year certificate programs, customized technical training for area businesses and associate degree programs.
"DCB and MSU are most appreciative for the support from the City of Minot and look forward to the next steps in preparing to open this Center for Career and Technical Education in Fall 2023," said Minot State and DCB President Dr. Steven Shirley. "This CTE Center will create important new educational opportunities for residents of Minot and the surrounding region, and will also help area businesses and organizations by creating a more diversified and well-prepared labor force in our community. This will be yet another important asset as Minot continues expanding and demonstrating its community resilience."
Jerry Migler, Campus Dean at DCB added, "This is exciting news and we look forward to providing CTE programs to Minot and the region. Having access to postsecondary CTE programs is a key factor in retaining our local talent. With programs available locally, students won't have to relocate, and possibly not return to the area. This announcement is great news for the community and north central North Dakota."
All requirements for operation need to be in place prior to the September 30, 2023, HUD NDR deadline. The rehabilitation is scheduled for completion in 2023 ahead of deadline.