City of Minot Approves Additional Funding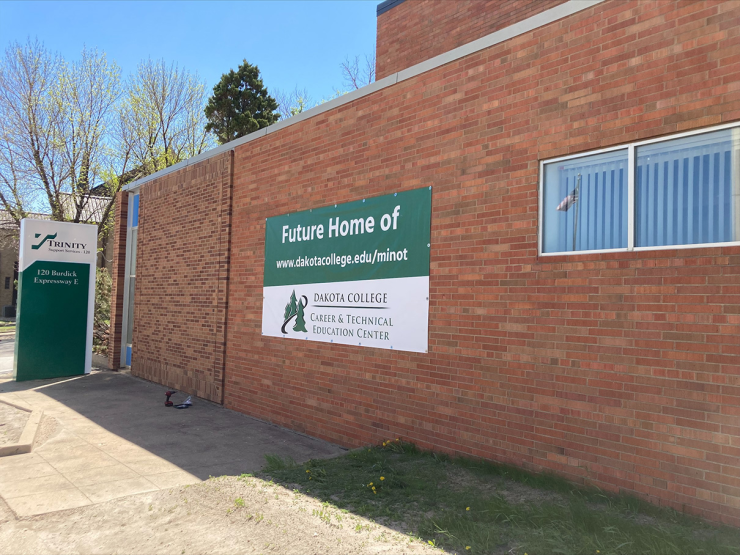 Just before the holidays, the City of Minot reaffirmed its support of the proposed Dakota College at Bottineau (DCB) Center for Technical Education (CTE) at 120 Burdick Expressway E. In a unanimous vote, an additional $1.84 million in Hub City funding was pledged to defray escalating renovation costs. This funding increases the total commitment of the City to $5.24 million from a combination of federal and state funds.
The facility is on its way to helping prepare students for our future with career opportunities. The cost for the building which includes renovations on the first and second floors is more than $5 million. Hub funds are designed for cities in Western North Dakota which are hubs for oil field activity to deal with the expanding infrastructure required due to the oil boom.
Planning is underway by Dakota College to offer a Dental Assistant program in the fall of 2023 and a Dental Hygiene program in the fall of 2024. Dental teams are facing serious shortages in the workforce. Over 97% of North Dakota dentists feel there is a serious shortage within their workforce, according to letters of support received for the program. To assist in bringing highly trained and qualified applicants to the dentistry field, the Dakota College curriculum will be approved by the State Board of Higher Ed. Program information will be made available by Dakota College upon approval by the Higher Learning Commission.
Dr. Carmen Simone, Campus Dean/CEO at Dakota College at Bottineau is very appreciative of the support received by the City of Minot, "We are excited to be able to bring programs that are very much needed in western North Dakota. Dental Assistant and Hygiene programs are a heavy lift for us and we are grateful to have support from the City of Minot."