Author James Barilla to Present at Dakota College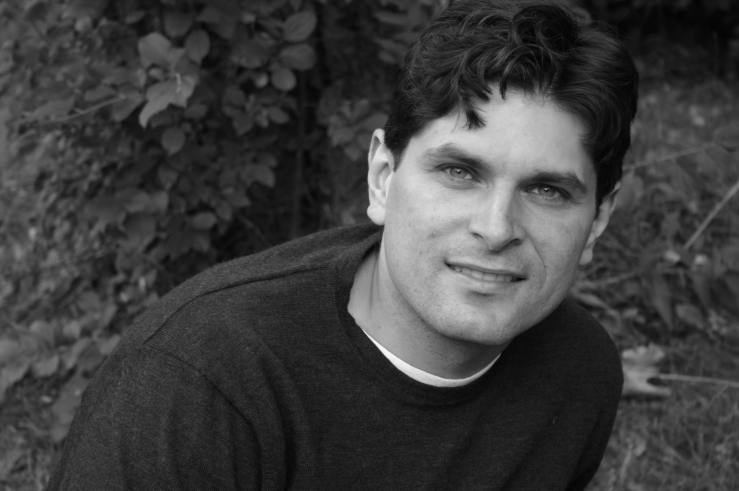 James Barilla, author of this year's book read at Dakota College, My Backyard Jungle, will be visiting the campus and Bottineau community April 20, 2022. My Backyard Jungle is an adventure of an urban wildlife lover who turned his yard into habitat and learned to live with it. It offers a captivating story of an urban family who welcomes wildlife into their backyard and discovers the ups and downs of sharing habitat. Told in a wonderfully open-hearted and funny voice.
James Barilla and his family dreamed of transforming their Columbia, South Carolina backyard into a haven for wildlife. This dream evoked images of kids catching grasshoppers by day and fireflies at night, of digging up potatoes, and picking strawberries. When they signed up with the National Wildlife Federation to certify their yard as a wildlife habitat, it felt like pushing back, in a small a way, against the tide of bad news about vanishing species, changing climate, dying coral reefs. Then the animals started to arrive, and Barilla soon discovered the complexities of merging human with animal habitats.
Many different species of wildlife coexist with humans in suburban or urban spaces, according to the book. Although humans don't coexist in the same space with wasps or poisonous serpents, to name two examples, Barilla discusses other species where humans and wildlife do exist together in the same space and thrive. Come to the lecture to hear about the author's exploration of cities in India, Brazil, and the United States where populations of bears, monkeys, marmosets, toucans, and honeybees live alongside human residents. Barilla will share these unique stories of transforming a yard into the centerpiece of a meditation on possibilities for coexistence with animals in an increasingly urban world.
James Barilla is the author of three nonfiction books including Naturebot: Unconventional Visions of Nature, My Backyard Jungle: The Adventures of an Urban Wildlife Lover Who Turned His Yard into Habitat and Learned to Live with It and West with the Rise: Fly Fishing Across America. His work has appeared in print or online in The Atlantic, National Geographic, The New York Times and Conservation as well as numerous other publications, and he has appeared on a variety of national public radio shows such as NPR's Cambridge Forum, PRI's Living on Earth and WHYY's Radio Times. He holds a Ph.D. in English from the University of California, and an M.S. in Environmental Studies from the University of Montana. He has held a variety of posts in wildlife research and management, both in the United States and in England. Barilla now teaches creative nonfiction and environmental literature in the MFA program at the University of South Carolina.
James Barilla will present at noon and at 7:00 pm on Wednesday, April 20. The noon session will be held in room 1107 located on first floor of Thatcher Hall. He will also visit with folks from 5:00-7:00 pm in the conference room in the Dakota College dining center follwed by a 7:00 pm presentaion in the Cenential Alumni Center. Everyone is welcome and encouraged to attend whether you have or have not read the book.