Agriculture Program Makes Strides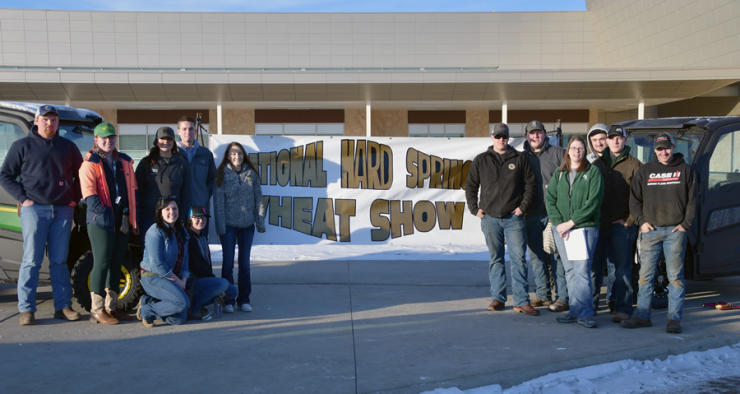 The agricultural degree partnership between Dakota College at Bottineau, Lake Region State College, and Williston State College, is finding success in their first year. This collaboration offers courses in Livestock Production, Crop Production, Agribusiness and Specialty Crop Production through delivery formats that include on-campus and distance education. With fall 2020 enrollment underway, interest is increasing with the programs on schedule to double in size.
As a Career and Technical education program, Agriculture Management and Technology prepares students for rewarding opportunities with practical, hands-on work experiences. The program is tailored to meet the needs of a critical workforce need in north central North Dakota. There are many employment opportunities with agronomy centers, farming or ranching operations, grain elevators, equipment and parts dealerships, state/federal agencies and numerous other employers in the agriculture industry.
On Thursday, February 13th Williston State College joined Dakota College students at the Hard Spring Wheat Show in Williston. Students from WSC and Dakota College participated in hands-on sessions to identify pigweed and herbicide resistant weeds along with the quality of seeds and wet grain. Later in the evening they heard from Jerry and Renae Doan who operate the Black Leg Ranch along with their son, Jay Doan. The Black Leg Ranch uses a holistic management approach where they strive to improve soil health and the natural resource base of the ranch, supporting an abundant wildlife, healthy cattle, and diverse enterprise that provides a high quality of life.
Dakota College offers internships at local agribusinesses and on farms during the busy spring season introducing students to the latest agriculture technologies. As a Career and Technical Education program it's designed for individuals who are looking to advance their career opportunities and obtain practical, hands-on work experience through internships. Students have the option to complete a one-year certificate program or a two-year associate degree program.