4H Group Assists in Pumpkin Harvest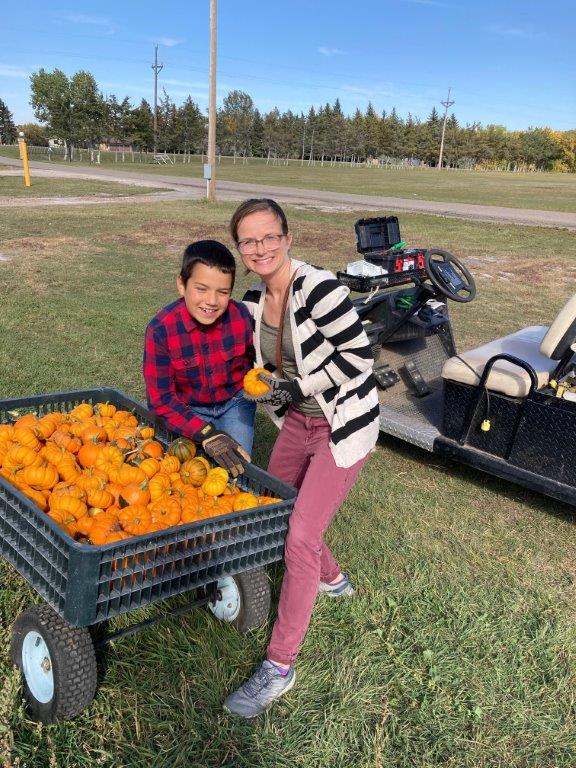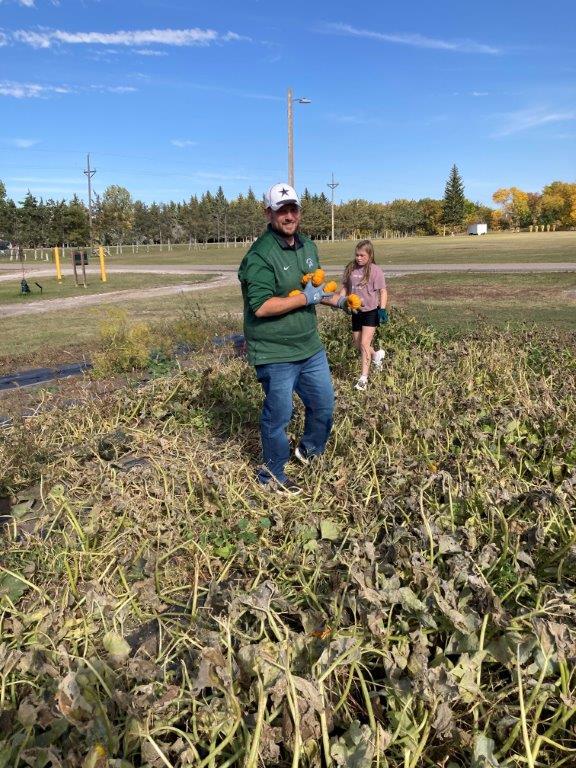 Harvest season is upon the Bottineau community and it is no different at the Dakota College at Bottineau greenhouse. During harvest season, the greenhouse has various gardens and high tunnels producing fruits and vegetables to be harvested. This year the harvest included apples, peppers, carrots, tomatoes, radishes, beets, squash, cantaloupe, green beans, zucchini, garlic, cucumbers, lettuce, and kohlrabi. After harvest, everything is for sale to the college staff and faculty, community members, and to the campus dining center, Sodexo.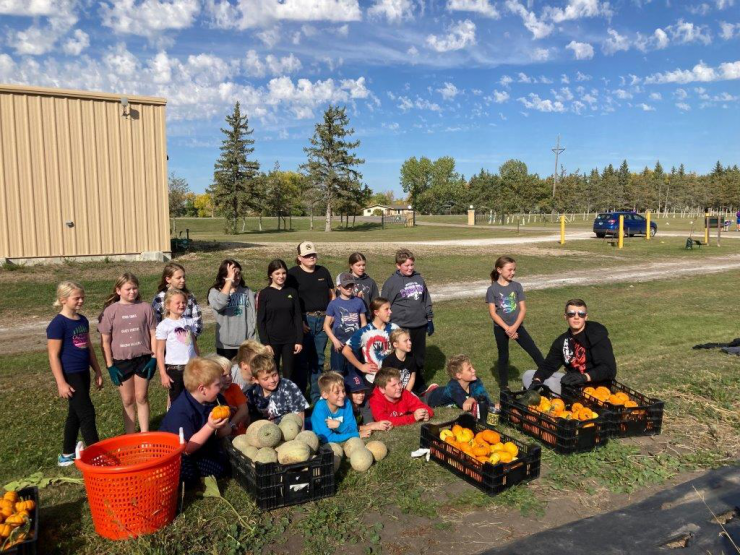 Annually, the greenhouse hosts an event for children in the community and surrounding areas, Pumpkins in The Park. Mini pumpkins are grown on campus in their own pumpkin patch just southeast of the wash and pack facility. Last week, the Pickering Boosters 4H Club, which included twenty students, assisted in harvesting the pumpkins. Karen Anderson, Pickering Boosters 4H leader stated "the students had a blast and would love to do it again next year".
Lynn Nero, Garden Supervisor at Dakota College, said that the students helped harvest around 900 mini pumpkins for the event. "I enjoyed the giggles and laughter between all the kids. They were not afraid to have fun and dig in the dirt," states Nero. In the future, the greenhouse will be reaching back out to the Pickering Boosters 4H Club to assist with other projects.