Dakota College at Bottineau's library houses thousands of books and over two million online resources. If you need assistance with research or sources for a project, assignment, or paper, utilize our librarians and their knowledge. DCB's library is also the home to Disability Support Services, Math Lab, Test Proctoring, Tutoring, and the Writing Center.
Library Hours
Monday - Thursday
7:30 a.m. to 10:00 p.m.
Friday
7:30 a.m. to 4:00 p.m.
Sunday
6:00 p.m. to 10:00 p.m.
Hours vary when school is not in session.
Test Proctoring
Test proctoring is available for students needing to take an exam outside of the scheduled class time which has been approved by the instructor.
Student will provide photo ID to proctor.
Library staff requires written test guidelines for each test (which materials can and cannot be used, time limit for testing, procedures for dispersing and turning in tests).
Library staff requires students leave all electronic devices not approved during test-taking be left at the front desk. Other than approved materials, the test-taking surface should be clear.
Tests should be scheduled as far in advance as possible to ensure space and a quiet atmosphere for the test-taker.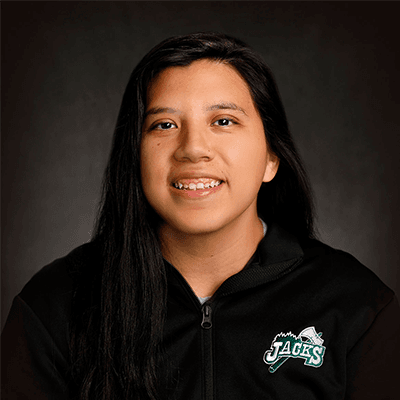 Valerie Rivera
Academic Support Coordinator
Valerie.rivera@dakotacollege.edu
701-228-5477
Test Center Hours
Wednesday & Thursday
10:00 a.m. to 3:00 p.m.
No test starting after 2:30 p.m.
Math Lab
Math labs are held in the library and are set up to help students who are struggling/wanting extra help in their math courses. This is a drop-in service that is being provided via our Tutoring Services on campus. Student tutors are available 4 days a week for 2 hours. Math Lab hours are posted around campus and in the library. Students are welcome to bring their laptops, homework questions, and textbooks to receive the best tutoring.
Tutoring
Academic support is provided for all students free of charge through the library located in Thatcher Hall. Individualized or small group tutoring sessions can be arranged for students requesting this service. Tutoring can be provided via a DCB instructor and is also given through our student tutors. We offer tutoring in all subjects both online and on campus. You can request a tutor on DCB's website as well as contacting Valerie Rivera, Academic Support Coordinator. Students are welcome to drop into the library and request a tutor. Tutors will be notified, and they will reach out to you via email or text. A class to improve study skills is offered for college credit.