Thank you for inquiring about the ASPIRE (Action and Support to Promote Inclusive Readiness Experiences) program at Dakota College via the North Dakota Center for Persons with Disabilities (NDCPD). This program serves young people with intellectual disabilities and makes college a real possibility through ASPIRE.
ASPIRE is an inclusive college program for students with intellectual disabilities (ID). Located at Dakota College at Bottineau, ASPIRE partners with Dakota College at Bottineau to provide the one out of three colleges in North Dakota to support young adults with ID to attend college.
In an inclusive and supportive environment, ASPIRE students attend college courses with students who do not have disabilities, earn meaningful credentials, gain employment and learn independent living and social skills. ASPIRE's goal is to make the dream of college a reality for students with ID and create quality futures for these individuals to live and work in their communities.
ASPIRE is currently accepting student referrals for the upcoming academic year. Please contact us today or complete the ASPIRE Referral Form.
Mission
Our mission is to provide students with intellectual disabilities support, inclusion, education, and community involvement in a caring environment.
Values
We value Community Involvement; where people are fully included, have social opportunities, feel welcomed and valued, contribute to their community, and where the community acknowledges the potential and worth of what people with disabilities have to offer.
We value Self-determination; where people have choices about their future, have the ability to self-advocate, have access to high quality learning opportunities, have full community participation, and have complete access to healthcare.
We value Opportunity; to pursue dreams, to realize potential, to pursue life goals, regardless of culture, and to embrace diversity.
We value Safety; where people with disabilities are free from abuse and neglect, and are treated with dignity and respect.
ASPIRE is a three-year inclusive postsecondary education (PSE) program for young adults ages 18 to 26 with intellectual disabilities (ID).
Enrolled students live on campus or in the community, are enrolled in regular college courses with students with and without disabilities, complete employment internships, learn independent living skills, and engage in campus and community life; while earning a meaningful career focused certificate and/or degree program. A variety of supports are available in campus, employment, community, and social settings.
ASPIRE uses a person-centered planning process that incorporates the individual's personal goals, career plans, and dreams into an inclusive education plan to help students learn employment and self-advocacy skills while gaining independence.
Adult-Life Domains used in the person-centered planning process.
ASPIRE students complete a three-year program of study including inclusive core and elective courses (for credit or audit), career focused employment internships, independent living and self-determination activities, and have opportunities for social engagement.
Students work with ASPIRE staff to follow their program of study to be successful in college as well as learn more about their long-term professional goals.
Upon program completion, students receive a meaningful career focused certificate. Students auditing courses receive an ASPIRE College-to-Career Certificate. Students taking courses for credit can also earn a DCB certificate and/or degree program. ASPIRE connects students to various academic supports such as academic advisors, peer supports and on-campus services which include advising, tutoring and mentoring.
One of the main goals of ASPIRE is employability. Students are involved in a variety of career exploration or internship opportunities throughout the program. ASPIRE students are employed at paid integrated campus or community jobs. In addition, students may have unpaid shadowing or internship opportunities to explore career opportunities while taking core academic courses such as "Career Exploration" and "Job Search."
ASPIRE students' part time employment hours vary based on the semester and program of study. Students typically begin their first year with job shadowing and part time work experience. In their second year, students increase their part-time employment and include discovery of career interest areas. In their third year, students' employment is focused on career interest areas with additional increased hours. The goal is for students to fully participate in work tasks and responsibilities as defined by their supervisor. Students are supported on the job by peer mentors/job coaches, co-workers or other natural supports.
Campus Life includes all things that happen outside of the academic realm of a student's college experience. Campus life is a key element towards a student's social and emotional development and leads to increased independence and self-determination.
Students have the opportunity to attend a wide variety of FREE activities and events on campus such as DDB sporting events, movies, dances, comedians, musicians and even hypnotists just to name a few. DCB also has a diverse list of clubs and organizations. ASPIRE students are highly encouraged to be engaged in campus life and there is something for everyone! Students are eligible to live in inclusive campus housing (a meal plan is required if living on campus). 24/7 supports are not provided. Residence life staff along with peer mentors are available to provide support as appropriate. If eligible, some students utilize Developmental Disabilities (DD) services while living on campus.
ASPIRE utilizes peer mentors to teach and enhance individual independent livings skills. Based on their person-centered planning goals, students practice using public transportation, going grocery shopping, preparing meals, cooking meals, doing laundry, cleaning, budgeting, and/or banking.
Transportation is important for access to community activities and services, shopping and employment. Transportation options used by ASPIRE students include: family, local taxi services, peer mentors, friends, or obtaining their own drivers license and car.
ASPIRE utilizes a variety of supports and partners to collaborate with students including peer mentors, natural supports, campus academic support services and community supports.
ASPIRE peer mentors are university students who support individuals in all areas of the program based on needs. These roles include academic support, job coaching, social support, and independent living skills training. Peer Mentors assist students with integration into an inclusive campus environment and are key to the success of the program.
This project is funded in part by the U.S. Department of Education Office of Postsecondary Education TPSID grant to NDCPD (#P407A200032).
Steps to Becoming an ASPIRE Student
The first step for students interested in ASPIRE is the eligibility process. To begin the eligibility process, if possible, please contact ASPIRE nine to 12 months prior to the fall semester in which the student plans to start college. The student, parent/guardian, teacher or other professional (VR, DD) may initiate this process.
Eligibility Process
Contact the ASPIRE program to discuss your interest or complete the ASPIRE Referral Form.
Email, fax or mail ASPIRE Consent For Release of Information to ASPIRE for contacting the high school and any outside support services (DD, VR, etc.).
Email, fax or mail a copy of the student's most current IEP and any current assessments or pertinent medical information to ASPIRE.
ASPIRE will review the IEP and assessment records for pre-eligibility determination using the eligibly criteria.
ASPIRE will notify the student and family if he/she has been determined pre-eligible.
If determined pre-eligible, ASPIRE will schedule a campus tour and student interview.
Attend the DCB campus tour and complete the student and parent interview.
Submit three letters of recommendation to Project Director
ASPIRE will notify the student and parent regarding final decision of student eligibility and notify them of the next step.
Finances and Collaboration of Services and Financial Support
Review overall program cost information.
Discuss interest in ASPIRE with high school IEP case manager and principal to discuss collaboration of services and possible financial support to attend ASPIRE.
Contact Division of Vocational Rehabilitation (VR) and Developmental Disability (DD) Services; if not already receiving services, apply for services. If eligible for services, discuss possible collaboration of services.
Contact ASPIRE Program Director regarding what was determined at these meetings.
Apply for scholarships as appropriate.
Complete the FAFSA as soon as possible even if you do not think you will be eligible, this information is required by VR even if not eligible for Federal Aid. Use the Dakota College at Bottineau school code: 002995.
Program Application
Receive, complete, and submit an application packet once determined eligible
Student and parent/guardian signature required on all documents
Program Acceptance
Receive letter for acceptance from Dakota College at Bottineau (DCB)
Claim Campus Connection account per directions from DCB
Complete online DCB Housing Application and pay fee – request housing accommodations as needed
Meet with ASPIRE staff to develop person-centered plan
Create plan of study with ASPIRE
Attend DCB First Year Experience and Welcome Weekend (weekend before classes begin)
Resources
Contact Information
Dakota College at Bottineau
Thatcher Hall
105 Simrall BLVD
Bottineau, ND 58318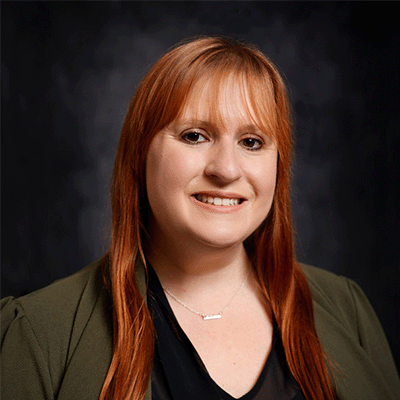 Maggie Backen
Project Director
maggie.backen@dakotacollege.edu
(701) 858-4339