Natural Resource Program Faculty have designed a 2-credit Natural Resource Management course for K-12 teachers focusing on water. This two day institute is one of several annual trainings which will:
familiarize you with watershed and stream morphology,
perform bio-assessment where students will learn how to use benthic macroinvertebrates as indicators of water quality, and
educate you about the application of chemistry in the study of natural resources which will include lessons on how water chemistry relates to various aspects of our natural world.
Registration Information
Registration fee: $20 participant
Includes room and board at Dakota College at Bottineau.
Receive water test kit, classroom activities and resources.
Space is Limited!
Graduate Credit: $50/credit hour
Participating teachers will earn one credit for attending the 2-day camp and the remaining one credit for submitting online assignment sand conducting activities with their students.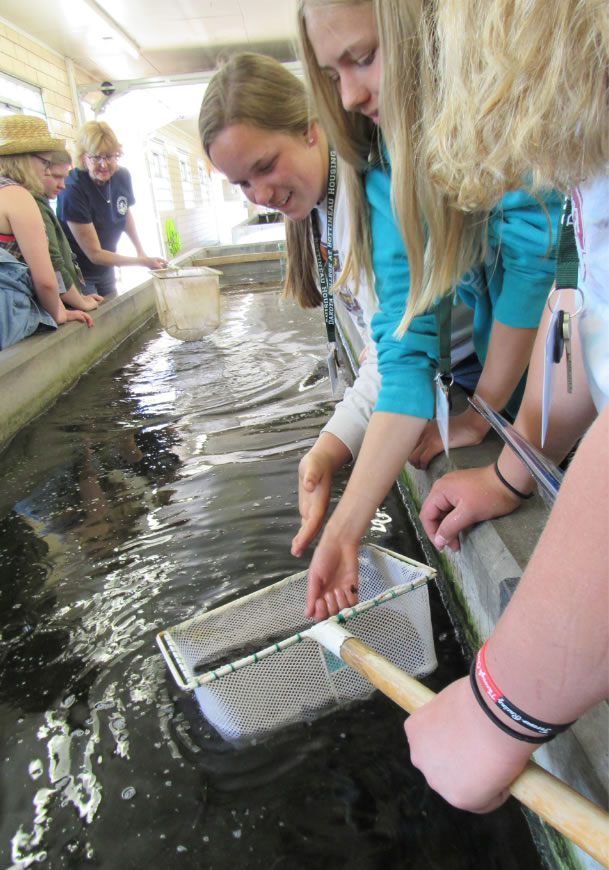 Submitting your Payment
Pay by Phone
If you wish to pay by credit or debit card please call the business office at 701-228-5430 to pay by phone.
Pay by Mail
If you wish to mail your payment, please send your $20 check or money order to the following address.
Angie Bartholomay
NRI Water Registration
105 Simrall BLVD
Bottineau, ND 58318