June 7-8, 2023
In partnership with ND Natural Resources Trust, North Dakota Forest Service and, Association of Fish and Wildlife Agencies
Wednesday June 7th
Registration: 8-9 A.M.
Opening Session Begins at 9 A.M.
Connecting Through Active Participation
Activities will be chosen from the AITC Curriculum Matrix lessons to fit the participants interests and grade level of instruction. Examples of activities are listed below. More details may be found on the National Agriculture in the Classroom website:
www.agclassroom.org
Birch Bark Journals with Soil Painting
Buzzy Buzzy Bee lesson
The Preservation Power of Honey
Gifts from the Sun
Perc Through the Pores
From Apple Cores to Healthy Soil
Don't Use it All up!
Incredible Journey (floor model)
The Plant-n-Me
Breakout Box experience
Is My Salad Safe?
DNA Expressions in Agriculture
Thursday June, 8th
After breakfast, we will be extending beyond the classroom to local connections.
International Peace Garden
Pollinator Garden
Agricultural producer
Afternoon session: Drone Applications in Natural Resources – Dr. Linda Burbidge
Discover the science behind how a drone works, explore how drones are used in agriculture and natural resources and operate a drone for the purpose of surveying a field.
Transportation is provided to the extended classroom sites.
The afternoon will wrap up at 4 p.m.
Description
Join us in Bottineau for an opportunity to experience current land management issues in North Dakota. While exploring the issues and identifying solutions, participants will receive real world, user friendly and classroom ready instruction from specially trained Food, Land and People facilitators, resource professionals, and scientists. Participants transfer the institute's field studies to practical classroom applications. Participants will experience hands-on, minds-on learning through a balance of presentations, discussions, activities, field tours, and environmental investigations.
Natural Resource program faculty at DCB have designed a 1-credit Natural Resource Management course for K-12 teachers focusing on Earth's land and soil resources. This two-day institute is one of several annual trainings which will:
Syllabus, Objectives, and Outcomes
OBJECTIVES:
Provide educators with current agricultural professional development training by National Center for Agriculture Literacy Curriculum specialists to understand larger concepts such as ecosystem balance, diversity, sustainability, watersheds and community.
Use resources available through FLP, AITC, ND Dept. of Ag with current educational concepts to help teachers with group activities, provide for individual differences, and learning styles and evaluate student's learning.
Provide teachers with resources, lessons and classroom ready activities that they will be able to integrate into the current curriculum.
Build capacity for educators to transfer the institute's field investigation to practical classroom applications. These field investigations are evidence-based studies that bring the scientific process out of the laboratory and into the natural world.
REQUIRED MATERIALS:
Materials will be provided. Participants will receive a Project WILD Curriculum & Activity Guide.
Registration Information
Registration fee: $25 participant
Includes room and board at Dakota College at Bottineau.
Graduate credit available for $50/credit hour.
Participating teachers will earn one credit for attending the 2-day camp.
Space is Limited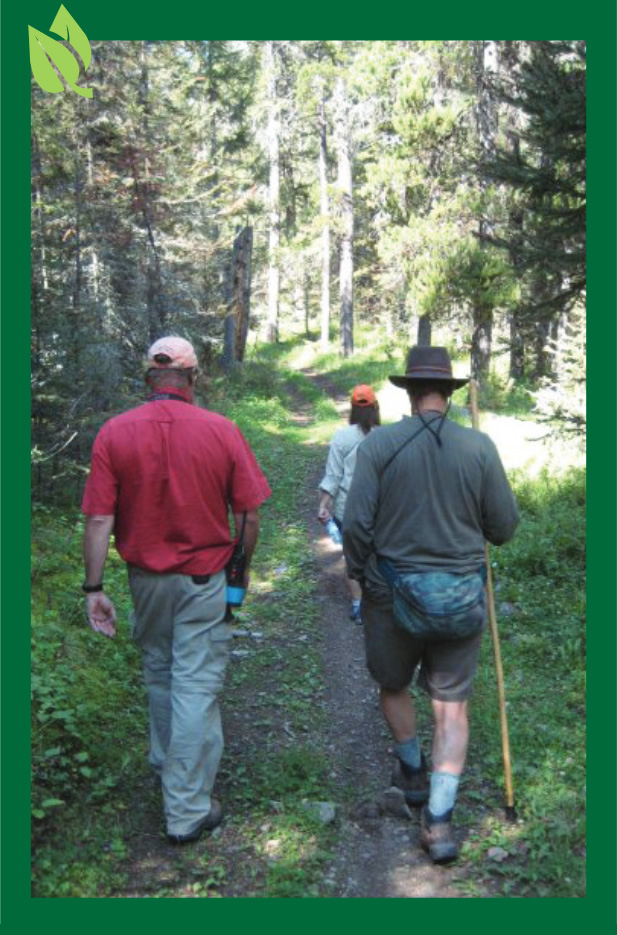 Submitting your Payment for Class
Pay by Phone
If you wish to pay by credit or debit card please call the business office at 701-228-5430 to pay by phone.
Pay by Mail
If you wish to mail your payment, please send your $25 check or money order to the following address.
Angie Bartholomay
NRI Forest Registration
105 Simrall BLVD
Bottineau, ND 58318