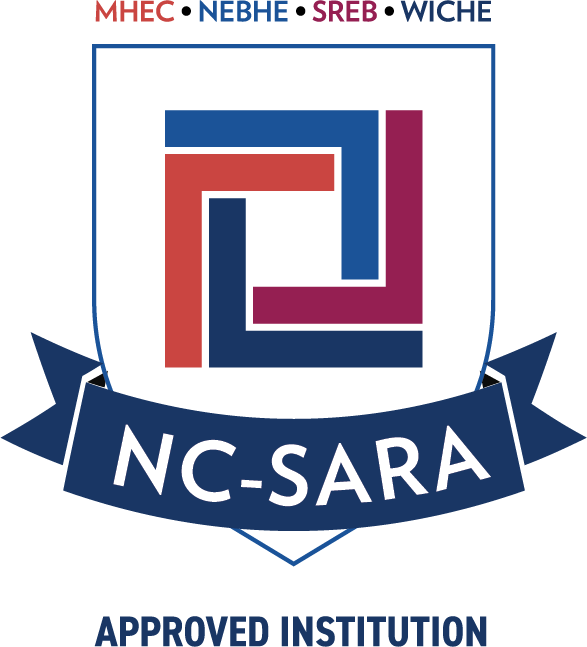 Out-of-State Students
State and federal laws require colleges and universities to be authorized to offer online degree programs in states other than their own. Below is a list of states where Dakota College at Bottineau (DCB) is authorized to offer online degree programs and the status of pending authorization requests.
Dakota College at Bottineau has been approved to participate in the National Council for State Authorization Reciprocity Agreements.
Dakota College at Bottineau (DCB) became a NC-SARA institution in July 2014, allowing DCB to offer online programs to residents in other NC-SARA states. Below is a list of states where DCB is authorized to offer online degree programs.
Alabama
Alaska
Arizona
Arkansas
California*
Colorado
Connecticut
Delaware
District of Columbia
Florida
Georgia
Hawaii
Idaho
Illinois
Indiana
Iowa
Kansas
Kentucky
Louisiana
Maine
Massachusetts
Maryland
Michigan
Minnesota
Mississippi
Missouri

Montana
Nebraska
Nevada
New Hampshire
New Jersey
New Mexico
New York
North Carolina
Pennsylvania
Ohio
Oklahoma
Oregon
Rhode Island
South Carolina
South Dakota
Tennessee
Texas
Utah
Vermont
Virginia
Washington
West Virginia
Wisconsin
Wyoming
*Not a NC-Sara State
Dakota College at Bottineau has chosen to not seek authorization to offer field experience activities such as practicums, internships, or co-ops in the following states. Field experiences are a required component for all Associate of Applied Science degree programs and the Advertising & Marketing diploma and the Recreation Management diploma programs. Residents of these states will not be accepted into these programs.
Residents of the following states MAY enroll in the Associate in Arts (Liberal Arts) program, all diploma programs except those listed above, and the Recreation Management Certificate of Completion program.

Dakota College at Bottineau has chosen not to seek authorization to offer online courses and degrees in the following states. Applications will not be accepted. We apologize for any inconvenience.
Licensure Programs
Federal regulations require Dakota College at Bottineau to post information for students and the public regarding our licensure programs. We are currently researching the educational requirements for licensure in each states, as well as U.S. territories and the District of Columbia.
If you are seeking a professional license, we encourage you to consult your advisor to determine the best course of action for you to become licensable within the state(s) and/or territories you are interested in. We have found that in most instances licensing requirements do not vary greatly from jurisdiction to jurisdiction, so it might be that just a few additional or different courses could prepare you for licensure in other places. Be sure to visit with your advisor to find the most efficient path forward for you! We want to help you reach your career goals!
Licensing requirements can change, so it's always good to check and double check with state/territorial licensing bodies about specific requirements. The university attempts to provide the most up-to-date information, but the student is ultimately responsible for investigating and knowing the licensing requirements.
Educational Requirements for Licensure