Dakota College at Bottineau first opened its doors in 1906 as the North Dakota School of Forestry. There have many changes at the college, including name changes and mission changes, but in order to grow, there needs to be changes.
In 2000, two online classes were available to register for. Now there are over 100 classes offered entirely online! We offer a variety of programs that can be completed online as well.
The steps to becoming a student at Dakota College at Bottineau are as follows:
Verify State Authorization - Before applying to become an online student you need to verify that DCB is authorized to offer online programs/education within your state of residency.
Review the technical requirements for taking an online class.
Apply for Admission - Completely online students do not need to submit the immunization forms or the housing forms.
Submit all official tanscripts from former colleges.
Submit ACT or SAT placement scores.
Apply for Financial Aid - The DCB school code is 002995.
Receive acceptance e-mail or letter.
Visit with your program advisor to select your classes.
First Year Experience - All new freshman students at DCB are required to enroll in SOC 105 First Year Experience. An exception to this requirement will be made for transfer students who had been in residence full time for at least one quarter or semester at a regionally accredited institution. Summer sessions do not apply for exception purposes. The course orients students to college and examines topics that are important for student success and positive student outcomes.
Register for classes in Campus Connection.
Order your textbooks and supplies through the DCB Bookstore.
Make payment arrangements.
Self-Enroll in Blackboard 101 for Students Course. Your login is the same login used for Campus Connection.
Receive login instructions - day before classes begin. Blackboard is the LMS utilized by DCB.
Questions?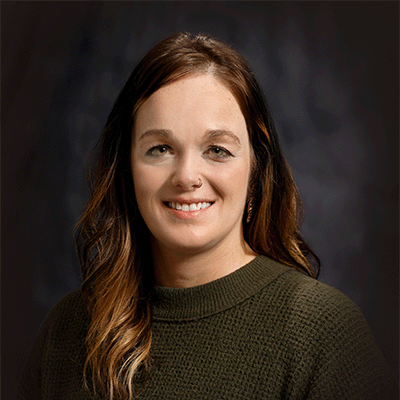 Stacy Allard
Distance Education Specialist
701-228-5623
stacy.allard@dakotacollege.edu