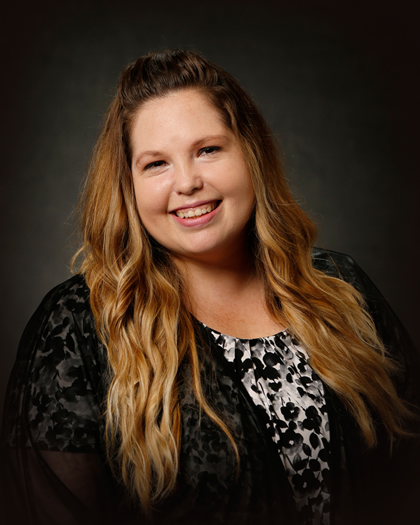 Kayla O'Toole
Director of Distance Education / Director of Academic Support Services
Distance Education
701-228-5479
HLC Highly Qualified
TH 203

About Kayla
I began as a student at Dakota College at Bottineau and I've been employed at the campus since 2004. I continued my education online and I am currently the Director of Distance Education and Academic Support Services. I enjoy working at DCB as it is a small campus and students can gain a quality education in a caring environment. I truly enjoy teaching technology courses as it is exciting to see students learn new skills. The Bottineau area is a wonderful place to live and there are many things I'm involved in. In my spare time, I enjoy camping, attending my son's hockey games and spending time with my family.
Education
M.Ed., Teaching and Technology, Valley City State University, 2013
B.A.S., Business Information Technology, Minot State University, 2006
A.A.S., Computerized Office Management, Dakota College at Bottineau, 2005
Classes Taught On Campus & Online
CSCI 101 – Intro to Computers
BOTE 147 – Word Processing
BOTE 247 – Spreadsheet Applications
CIS 104 – Microcomputer Database
Additional Information
2017 - Present City of Bottineau Chamber of Commerce President
2017-2018 North Dakota Disability Services Council Chair
2016 DCB Young Alumnus for Outstanding Accomplishments in Your Career Award Recipient – DCB Alumni Association
2013 Dakota College at Bottineau Staff Excellence Award Recipient
2004 Student Award of Excellence in Computerized Office Management A.A.S.