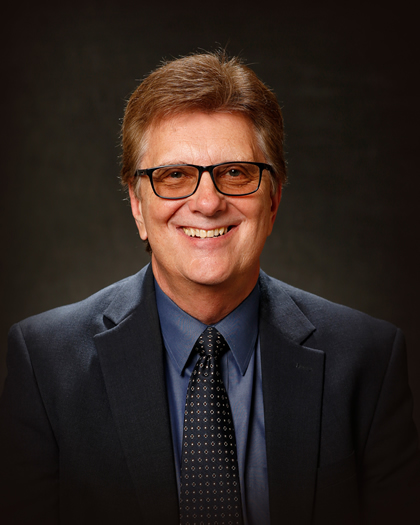 Dr. Jerry Migler
Campus Dean
Dean's Office
701-228-5403
TH 111

About Jerry
Dr. Jerry Migler currently serves as the Campus Dean/CEO at Dakota College at Bottineau. He was named to this position in July, 2015. Dakota College at Bottineau has a focused mission on natural resources education. Dr. Migler has extensive experience as a community college administrator. Prior to coming to Dakota College at Bottineau, he was the Provost and Vice President of Academic Affairs for the Colorado Community College System, which is comprised of 13 colleges across the state. He has also served in executive leadership positions at Pima Community College in Tucson, AZ and Minnesota State Community and Technical College in Moorhead, MN.
Jerry currently serves on the Board of the Bottineau County Economic Development Corporation. He also serves as the President of the Turtle Mountain Kiwanis Club. Professionally, he is a member of the Association of Career and Technical Education and the American Technical Education Association.
He is originally from Rugby, ND and was a student at Dakota College at Bottineau and later a faculty member at DCB. He has a bachelor's degree in agriculture from North Dakota State University as well as a master's degree from NDSU in agricultural education. He earned a PhD in education from the University of Minnesota.