On this page you will find guidelines and resources for Dakota College's brand. This includes what colors should be used in both print and online media, what logos are appropriate, and what fonts should be utilized. You'll be able to download the correct fonts and images from this page as well to use for marketing purposes.
Please note: It is imperative that you follow these guidelines for all designs and marketing materials that represent Dakota College at Bottineau. Using any incorrect logos, fonts, or colors is not allowed. This applies to brochures, flyers, social media posts utilizing custom graphics, and advertisements. If you are unsure about your design, please contact the marketing committee. We'll be happy to review and recommend changes if the design doesn't meet the guidelines.
Academic Logos
In addition to our traditional square logo we now have some horizontal orientated logos for use. These logos should not be modified unless given approval by the marketing committee. You can download the DCB brand assets below.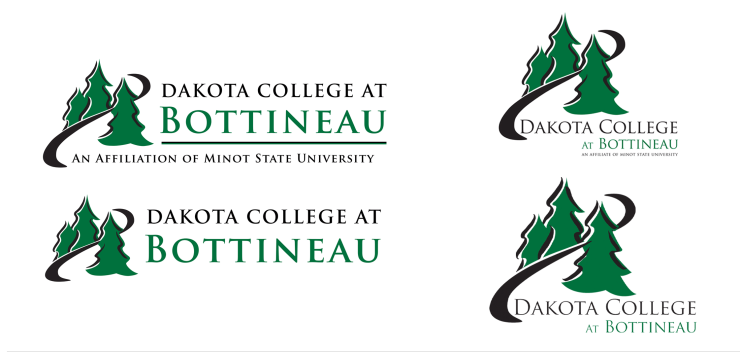 When using either logo it is important to leave enough space around the logo so it stands out and doesn't look cluttered. When you scale the image, you'll also want to scale the margins around the image appropriately. Use your best judgement, this is just an example.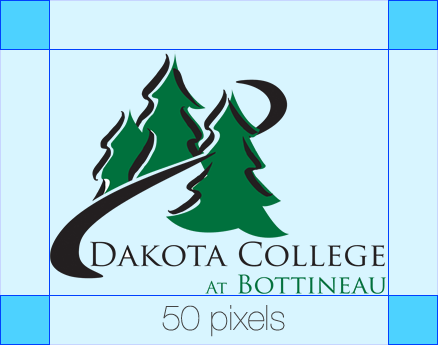 Athletic Logos

Color Palette
Here are the official colors you should use when creating marketing material. DCB Green is color #00703C, then you have a near black, accent green, and an accent grey. The CMYK & RGB profiles are also listed below. Use the RGB profile for web related content and when using Word, PowerPoint, or Publisher. You can use the CMYK profile when working with Adobe Software like Photoshop or InDesign.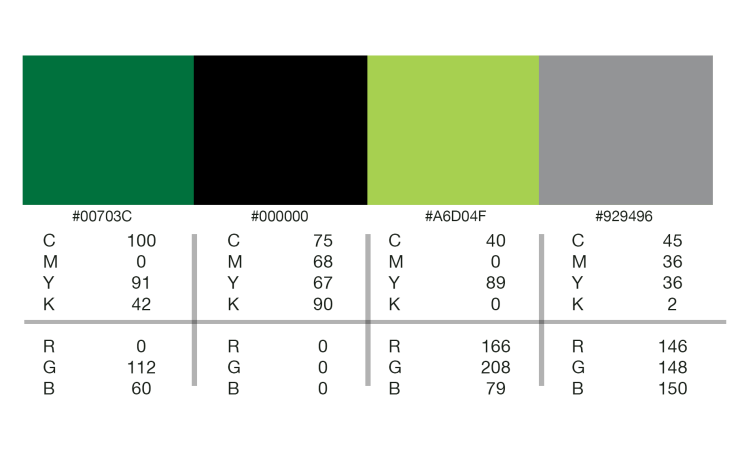 Resources
You can find the download links below for the fonts and images we use. Click the font name to download the zipped archive. Once the archive is downloaded to your computer, unzip the folder. To install the font in one go, select all the font files in the folder (CTRL+A), right click the selected font files, choose install. Once installed the font will then be available in your programs like Word, Publisher, or InDesign.
DCB Logos
Below is the download link for our brand assets. This includes the square & horizontal academic logos and all our athletic logos. The Zip Archive contains PNG (transparent background) & EPS files.